Big demand for online welfare course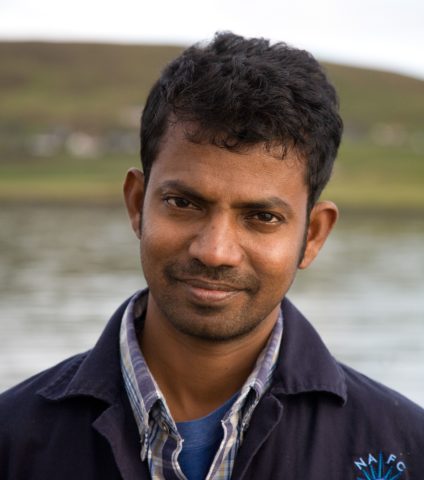 MORE than 100 students have enrolled on an online fish welfare course since it was launched in January by Shetland's NAFC Marine Centre.
The course is aimed at those working in the aquaculture industry, including fish farm, fish transport and processing staff, and meets the training requirements of the RSPCA's Freedom Foods standard for farmed Atlantic salmon and trout.
The syllabus covers a wide range of welfare issues, including live fish transfer, harvesting and production.
The online version of the course was developed in response to requests from the aquaculture industry, and especially wellboat operators, whose staff found it difficult to attend normal college classes on fixed dates.
Using the University of the Highlands and Islands (UHI) Blackboard Learn+ virtual learning environment, students can access the course via any internet enabled device (including tablets and smartphones) at any time that suits them, whether at work or at home.
Completion of the online course normally takes about 10 hours.
In the 10 months since it was launched, 107 students have enrolled. Customers include wellboat companies in Shetland, salmon farms elsewhere in Scotland, trout farmers in England, and companies in Norway.
NAFC's Saro Saravanan (pictured), who developed the course, said that he was delighted with the level of interest.
'Many of the students would have found it difficult to attend normal college classes due to their patterns of work.
'Online delivery means that they can complete the training as and when it suits them, at home or during quiet periods at work.
'It has also made it possible for NAFC to offer the training to a much wider range of customers, many of them outside Shetland.
'We very much appreciate the support we have received from all the companies that have enrolled their staff on this course.'
NAFC also offers an Introduction to Fish Farm Containment course online, and plans to extend its range of online training courses in the future.