Bid to net young people into seafood jobs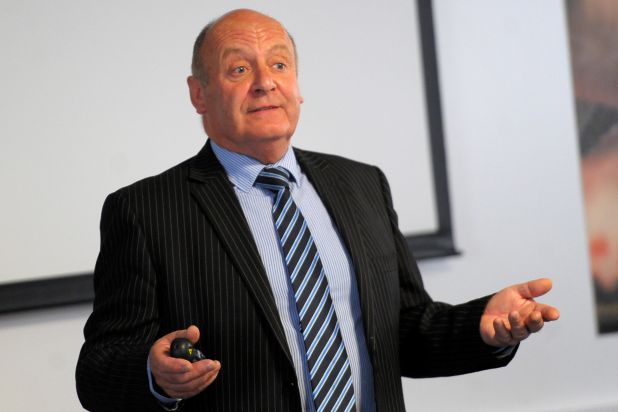 AN innovative new training programme to encourage more young people into the seafood industry has been launched in Grimsby.
The Yorkshire and Lincolnshire Seafood Training Network was unveiled at the Grimsby Seafood Village Training School in front of an invited audience of employers, trainers and other interested parties.
The network is a collaboration between five partner organisations (see below) who have agreed to come together to promote the take-up of fish and shellfish training opportunities, promote careers and qualifications and improve the availability and delivery of training throughout the region.
Similar networks exist for Scotland, Wales and Northern Ireland, but this is the first for England.
Ivan Jaines White (pictured), commercial manager of the Seafood Village site, chaired the proceedings and stated that training in the industry was needed now more than ever, particularly if employers were to attract the young capable recruits that the future of the industry is dependent on.
Lesley Charlesworth Brown, speaking for Grimsby Institute, went on to say that the institute has served the seafood industry well over the years and is looking forward to the opportunities that collaboration with other partners will bring.
The new partnership brings together a range of important skills and resources, including two fish and shellfish apprenticeship providers, dedicated training facilities for fish friers in Leeds and fishmongers in Grimsby, and UK wide access to the expertise of fish and shellfish trainers, qualifications and programmes through Seafish and the Seafood Training Academy.
Both Ursula Hartland of Strive Training and Craig Buckley of the National Federation of Fish Friers explained the significant resources and experience that their organisations were able to bring to the new network in support of apprenticeships, training and fish friers.
The launch event concluded with the signing of the terms of reference for the network, by all five partners, led by Gill Alton, CEO of Grimsby Institute Group.
Following the launch, attendees had an opportunity to discuss training and apprenticeships with individual partners and to view the fish smoking, filleting and fishmonger training centre at the Seafood Village.
Lee Cooper of Seafish said: 'This new network joins similar networks in Wales, Northern Ireland and Scotland.
'Collaboration between these already established networks and the new Yorkshire and Lincolnshire Seafood Training Network should lead to exciting new opportunities for the seafood industry in all regions.'
The network plans to encourage further participation from employers and training providers, increasing their membership. The Yorkshire and Lincolnshire Seafood Training Network is also currently looking for a chairman to guide their activities.