Bid to end Iceland strike as fish runs out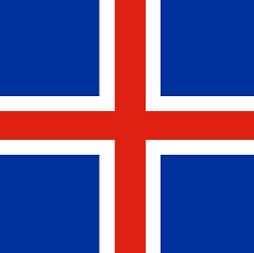 A FRESH attempt was made over the weekend to find a solution to the Icelandic fishermen's strike which began on Thursday night. The country is now starting to run of fish.
The two sides were called to a meeting by the state conciliation mediator following informal discussions yesterday to establish if there was any common ground.
Partial agreement of some of the issues, such as pricing, was reached before the strike began and it is thought that the gap between the two parties is not that wide.
One of the issues still to be resolved is manning levels on deck. The union says the employers' proposals will compromise safety.
Around 3,500 fishermen and trawler engineers have stopped work in a dispute that, if prolonged, will not only hit Iceland's economy but will cause serious problems for the Humber's fish processing industry, which employs up to 6,000 people, most of them in Grimsby.
Knowing this was coming, some major processors in the town have made contingency plans and supplies from Norway, Scotland and Ireland will increase.
Iceland's inshore fleet is not affected, but the amount of fish it can deliver is limited.
Mike Woods, chairman of the Grimsby Fish Merchants Association, has said he is quite concerned and is keeping a close watch on the situation.
This is the first strike by Iceland's fishermen since they walked out in 2001 for six weeks. Although only a few days old, this strike is already affecting Iceland's fish markets with warnings that supplies of fresh fish will start running out within a week.
There have been warnings that up to 4,000 fish processing workers in Iceland could be laid off within the next eight to ten days.
Heidrun Lind Marteinsdottir, managing director of Fisheries Iceland, said she was worried about the sale of fresh fish to France, one of Iceland's most important markets, in the run-up to Christmas, particularly as the weak pound was affecting the UK market and Russia was out of bounds due to sanctions.