Benchmark sees revenues up for H1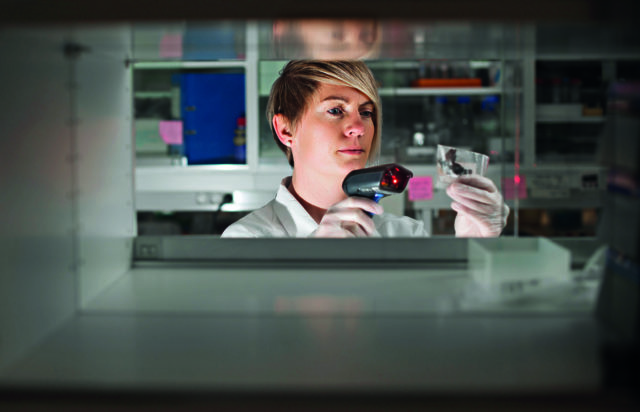 Aquaculture biotechnology company Benchmark saw group revenues and adjusted EBITDA up for the first half of its 2021 financial year, after a period that saw considerable restructuring of the business.
Revenue for Benchmark in H1 2021, on a constant exchange rate (CER) basis, was £62.3m, up 11% on the same period for 2020. Adjusted EBITDA, also on a CER basis, was up 13% to £8.7m. The comparisons are with continuing operations – during 2020, Benchmark underwent a programme of disposals of non-core assets, raising around £44m.
On a statutory accounting basis, however, the group made an operating loss of £1.4m in the second quarter of the 2021 financial year and an accounting loss of £2.7m on continuing operations.
The group, which is listed on the London Stock Exchange, said in a market announcement that it had performed well in the first half of this year and "made good strategic progress across its three business areas benefiting from its successful restructuring and new focus".
Increased revenues reflected a strong performance in Advanced Nutrition with renewed commercial effort and improvement in some shrimp markets as well as "solid trading" in the Genetics and Health divisions, which reported comparable figures to the previous year..
Trond Williksen, CEO, commented: "Benchmark has performed well in the first half and has made good strategic progress across our three business areas. This reflects our successful restructuring, the new focus and discipline on delivering on our strategic priorities to create profitable growth.
"Our financial discipline including cost containment and strict cash management enables us to invest selectively in our core business, strengthen our position in our markets and deliver on the growth opportunities ahead."
The company reports that good progress has been made on its strategic priorities particularly regarding the commercialisation of its new sea lice treatment BMK08 and CleanTreat. In Norway, subject to marketing authorisation, the first customer agreements for CleanTreat have been signed.
In Genetics, Benchmark secured new customer wins in the emerging land-based salmon segment and is expanding its egg incubation capacity in Iceland to support growth across all production paradigms.
The company said expects to deliver results in line with management expectations for the full year.