Benchmark Genetics signs ova deal with AquaCon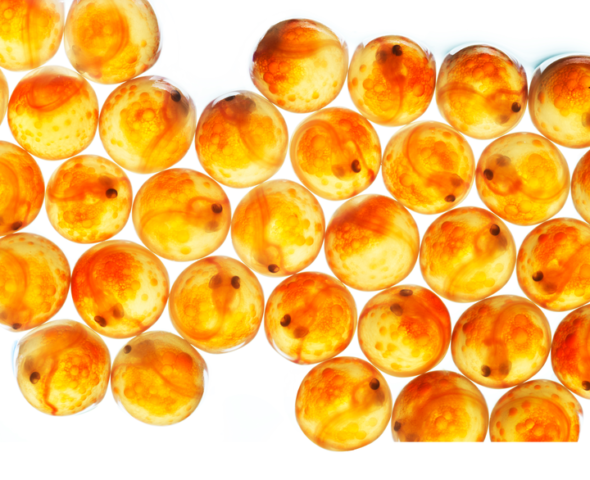 The Iceland arm of Benchmark Genetics has signed a five-year contract to supply salmon ova to fish farmer AquaCon in the US.
The contract involves deliveries of genetics to the land-based facilities that AquaCon are planning to build in Maryland, with around 40 million ova due to be delivered over the five-year period. The farm will produce Atlantic salmon for the North American market.
The ova will be supplied by Benchmark's Icelandic company StofnFiskur. AquaCon cites security of supply as the reason for picking Benchmark. The StofnFiskur facilities on south-west Iceland are land-based and not located near any offshore fish farms, while its intake water, both freshwater and seawater, comes from boreholes and is entirely pathogen-free, Benchmark says.
Geir Olav Melingen, Commercial Director at Benchmark Genetics, said: "As a leading supplier to land-based farming, we have gradually gained comprehensive experience in securing deliveries to destinations all over the world. Since we keep our broodstock on land and thereby have full control over the maturation and spawning, we are in the position to produce and deliver ova to customers every single week of the year."
He added that all energy used by the company for broodstock and ova production in Iceland comes exclusively from renewable sources.
Pål Haldorsen, CEO of AquaCon, said; "We have chosen to secure genetics at an early stage, as we consider ova as a key strategic success factor of our ambitious growth plans."
He added: "Our production plan presupposes regular deliveries of ova throughout the year, and Benchmark Genetics has a production model for land-based broodstock that makes us confident that we will receive deliveries following our plans".
AquaCon is headquartered in Oslo, Norway, and shortly plans to go public. Benchmark Genetics is part of the UK listed group Benchmark Holdings plc.