BC farmers put pressure on government over Discovery Islands shutdown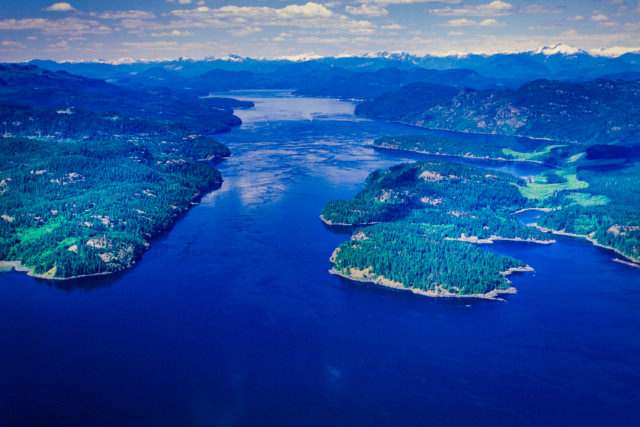 Pressure is mounting on the Canadian authorities to allow British Columbia's salmon farmers more time to implement its order to close down aquaculture activities in the Discovery Islands.
The decision, which has to be completed by June next year, affects major international names in the industry such as Mowi and Grieg Seafood.
Now the industry is pressing home its argument through local and national media.
The Vancouver island Free Daily reports that the BC Salmon Farmers Association has asked the Strathcona Regional District, a federation of several municipalities and electoral areas, for a longer period to mitigate the impact of the decision to remove fish farms east of the Campbell River on the islands and to transfer fish to ocean sites so they can complete their life cycle.
Meanwhile, the association's executive director, John Paul Fraser has written an open letter to Canadian Prime Minister Justin Trudeau and published in TheProvince.com asking why his government had made such a "devastating decision".
He writes: "It runs at odds with the fight against climate change. Ocean-based salmon farming produces substantially lower greenhouse gas emissions per kilogram of food than any other animal farming sector in Canada.
"Perhaps even worse, the government appears to have made the decision without concern for the consequences or any plan to deal with them."
"The decision will force Canadian farmers to kill more than 10 million healthy salmon destined for the farms being shut down — young salmon at various stages of their lifecycle before being old enough for an ocean farm. That's more than 210 million meals of locally raised food lost."
Fraser adds: "The decision will cost the BC economy almost $390m in annual economic output, with $87m less in salaries and benefits paid to local families, and $21m less in tax revenue."
And the seafood and aquaculture website SeaWestNews says an internal government document has shown that federal fisheries Minister Bernadette Jordan ignored the advice of her own scientists and her deputy minister when she made the controversial decision last Christmas.
A report commissioned by the federal ministry suggested that the Discovery Islands farms presented "less than a minimal threat", in terms of pathogens, to wild stocks.