Barramundi's Australian arm goes into administration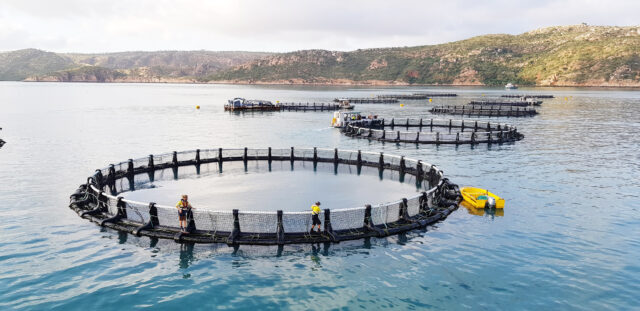 The sale of Barramundi Group's Australian fish farming business has fallen through because the prospective buyer was unable to raise sufficient capital, Barramundi has reported.
In a stock exchange announcement yesterday, Barramundi said its Australian operations, managed under Marine Produce Australia Pty Ltd (MPA) had been placed into administration with a view to a complete "reconstruction" of the company.
The statement said: "Rob Kirman and Rob Brauer of McGrathNicol were appointed as Voluntary Administrators of MPA and its two subsidiaries, MPA Fish Farms Pty Ltd and MPA Marketing Pty Ltd ("MPA Group") on 24 May 2023, by its directors pursuant to Section 436A of the Corporations Act 2001 ('Act').
"The Administrators are currently making an assessment of the MPA Group's position with a view to undertaking a restructure or recapitalisation of the MPA Group in line with the objectives of the Voluntary Administration provisions of the Act. The Administrators, with the support from the MPA Group's management, intend to continue to operate the MPA Group on a 'business as usual' basis while exploring options for a sale and/or recapitalisation of the MPA Group."
MPS will continue to trade while in administration, and Barramundi's Singapore- and Brunei-based operations are not affected by the move.
Last year it was announced that Barramundi was in talks with Wild Ocean Australia over the sale of MPA, but it seems that Wild Ocean was unable to find sufficient finance for the acquisition.
Barramundi had ambitious plans for expansion in Western Australia, but the project required more capital than the company was able to raise.