Barramundi sees revenue and losses increase for H1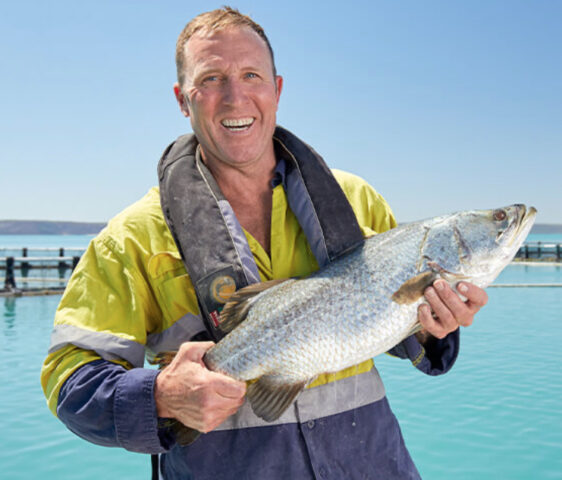 Australasian aquaculture business the Barramundi Group saw revenue grow by more than 18% year on year for the first half of 2021, but it also reported a net loss of more than S$6m.
Barramundi Group operates in Australia and Singapore. Since August this year it has been listed on the Oslo Euronext Growth stock market, but it reports in Singapore dollars. Barramundi's report for H1 2021 shows revenue at S$17.1m (£9.35m), up 18.2% on H1 of 2020, which the company said was achieved through achieved through higher selling prices in Singapore due to a change in customer mix, and sales volume growth in Australia.
In terms of production performance, Barramundi achieved a total biomass of 2,237 tonnes across its Singapore and Australia operations.
The Group, however, also reported fair value losses on biological assets of S$50,649 (£27,706) and fish mortalities, accounting for S$1.25m (£686,454). Along with increased finance expenses and currency translation losses, these contributed to a net total comprehensive loss of S$6.52m (£3.57m).
Andreas von Scholten, Chief Executive Officer of Barramundi Group, commented that the company's 2021 performance to-date was reflective of the changing global palate and a growing demand for responsibly produced protein.
He said: "Our strong sales growth performance in H1 2021 in the midst of a global pandemic is a testament both to the hard work of our team and a growing consumer demand for sustainably grown barramundi as a protein of choice. Even though we have had to adapt certain parts of the business due to changing business conditions caused by Covid-19, we are heartened by the fact that demand continues to be strong. In Australia and China, demand continues to outstrip our current production capabilities."
Meanwhile, Barramundi has also announced a partnership with the not-for-profit organisation World Wide Fund For Nature (WWF) Singapore to help improve the group's two existing sites in the south of Singapore and a new grow-out facility between Lazarus and St. John's Island.
WWF-Singapore will provide advice and guidance, and help to track progress against sustainability objectives.
Barramundi has also asked WWF-Singapore to help the group pass the benchmark for Aquaculture Stewardship Council (ASC) accreditation – which would make it the first aquaculture business in Singapore to achieve this.
R. Raghunathan, Chief Executive Officer, WWF-Singapore, said: "WWF-Singapore's collaboration with Barramundi Group is an important step forward to increasing the domestic supply of responsible seafood – supporting both the Green Plan 2030 and the '30 by 30' goal.
"It is also a critical milestone for our Responsible Seafood Action (REACT) programme, which aims to help Singapore develop into an internationally recognised hub for responsible aquaculture production, while encouraging responsible seafood consumption by engaging stakeholders across the seafood value chain. We look forward to transforming Singapore's aquaculture sector together."