Barramundi Group set for Oslo listing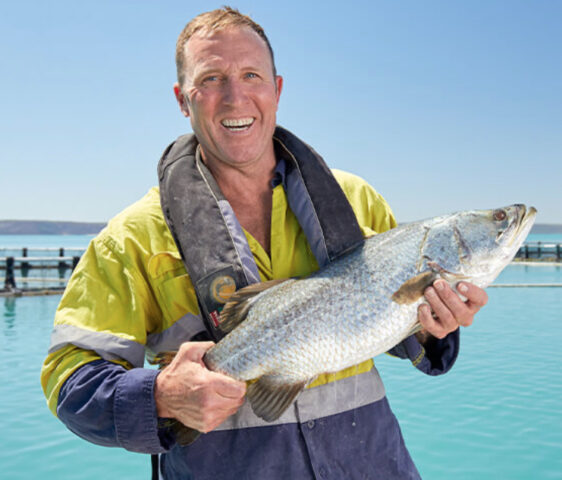 Australian aquaculture business the Barramundi Group is planning to list its shares on the Euronext Growth Oslo exchange.
If the listing goes ahead, Barramundi would be the first Australasian company, as well as the first aquaculture player specialising in a tropical species, to be listed on the Oslo exchange.
The company is one of the largest barramundi producers in the world, operating through a unique end-to-end aquaculture model, with comprehensive in-house capabilities ranging from vaccine development, product innovation and processing, to hatchery facilities.
Barramundi operates three ocean farm sites situated across Australasia, from which it plans to more than double its capacity over the next five years. It also operates sites in Singapore and Brunei. Its chilled barramundi products are marketed under a number of brands including Kuhlbarra, Fassler Gourmet and Cone Bay Ocean Barramundi.
Mr Andreas von Scholten, Chief Executive Officer of Barramundi Group said: "This listing is a significant milestone for Barramundi Group as it marks the first step in our plan for transformational growth. The organic developments we've been able to build through the engagement of global brand-name clients and intermediaries in the last few years demonstrate the large commercial potential that resides in barramundi as a premium white fish.
"We believe that this listing will enable us to fully capitalise on the growing global middle class and skyrocketing demand for high-quality proteins that are raised responsibly, with minimal carbon and oceanic impact."
The offering will take the form of an equity private placement that is expected to be followed by an immediate listing at Euronext Growth Oslo. A number of prominent institutions and family offices in both the Nordics and Asia have already pre-committed themselves to participate in the transaction, the company said.
DNB Markets and Pareto Securities will be joint bookrunners for the listing, with Wikborg Rein, TSMP Law and BAHR as legal advisers.