Barramundi debuts on Oslo stock exchange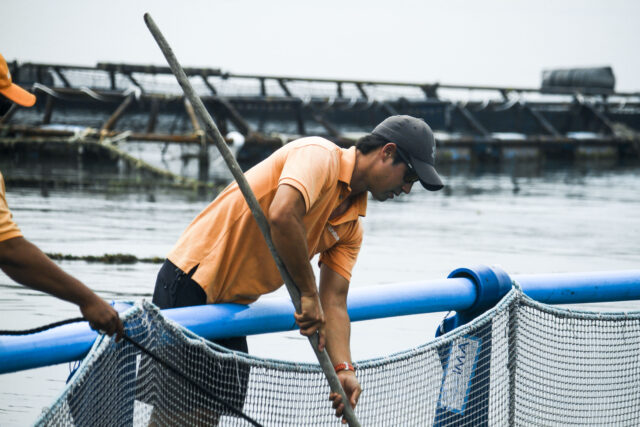 Barramundi Group is celebrating its opening day on the Euronext Growth Oslo stock exchange, following a private placement which raised around NOK 130.8m (£10.7m) ahead of the listing.
The first Australasian aquaculture group to go for an Oslo listing, Barramundi operates a vertically integrated fish farming business, from vaccine development and hatcheries through to grow-out and processing. It is the largest barramundi producer in its region, with marine farms in Australia, Singapore and Brunei.
Barramundi is currently in talks to acquire new leases in Australia to enable capacity expansion to approximately 30,000 tonnes per year and it is also exploring the potential to scale capacity in Brunei significantly, the company said.
The group announced today: "A private placement of 8.9 million shares was completed prior to the listing on the Euronext Growth Oslo Exchange, comprising 8.1 million new shares and 800,000 shares that were borrowed under an overallotment and share lending agreement. The shares, which were priced at NOK 14.70 per share, attracted robust investor demand from investors in Norway, Singapore, Hong Kong, Switzerland, Sweden and Denmark, among others."
Barramundi Group's stock ticker code is BARRA.
Andreas von Scholten, Chief Executive Officer of the group said, "We are delighted with the strong confidence that investors have demonstrated in subscribing to Barramundi Group's mission to feed the world responsibly and sustainably, as well as our growth vision. We are optimistic about our prospects and will forge ahead with our vision to produce the best barramundi in the world and to help close the global protein gap."