Barcelona forum has offshore focus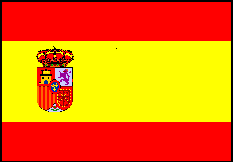 THE programme has been announced for the sixth Offshore Mariculture Conference in Barcelona, Spain, in April.
The event, from April 6-8, will include a two-day conference followed by a technical visit on day three to a processing plant.
Day one will begin with an introduction by conference chairman Alessandro Lovatelli, aquaculture officer for the Food and Agriculture Organisation (FAO) of the United Nations, followed by a welcome address from Bernardo Basurco de Lara, vice-president of Sociedad Espanola de Acuicultura.
Delegates will then hear from the two keynote speakers, Ernesto Penas Lado, director of policy development and coordination at the Directorate-General for Maritime Affairs and Fisheries (DG MARE); and Michael Rubino, director at the Office of Aquaculture, National Oceanic and Atmospheric Administration (NOAA) Fisheries Service.
Highlights include Donna Lanzetta, CEO of Manna Fish Farms, who will address the topic: Offshore mariculture – where and why?
Lukas Manomaitis, technical consultant at the US Soybean Export Council (USSEC) Aquaculture Programme will talk about preparing for investment in offshore cage production in South-East Asia.
And Neil Anthony Sims, co-founder and CEO of Kampachi Farms, will discuss Over-the-Horizon Aquaculture – the ecological footprint, synergies and remote command-and-control technologies in deep water offshore fish pens.
Meanwhile, Javier F Ponce, architect and founder of Smart Floating Farms will consider how 'smart floating farms' will bring sustainable food to our cities.