Bakkafrost unveils employee share scheme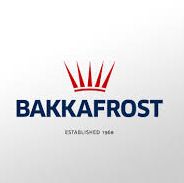 BAKKAFROST, the fast expanding Faroese fish farming business, has unveiled a share saving plan for its 600-plus employees.
The company said it was the board's intention to make it a continuing part of the company's employee incentive scheme.
However, it says it retains the right to decide, in its sole discretion, whether or not the plan will be extended in the future and the terms of the plan.
The announcement reflects the growing confidence of Bakkafrost, which is in an expansive mood, and announced strong 2014 third quarter figures last week.
The company employs around 640 people, mostly based in the Faroe Islands, but has a UK export facility based in Grimsby.
Bakkafrost said it was offering a share saving plan for this year based on maximum of five per cent of an employee's monthly basic salary.
The amount saved will be deducted from the monthly net salary and used to purchase Bakkafrost shares quarterly on behalf of the employees.
After two full years of ownership, the company will (In January 2017) allocate one bonus share for every share purchased in the 2014 offer. So far 147 employees have signed up for the 2014 savings plan.
Meanwhile, the company has said that the outlook for the farming segment remained good, as does the biological situation and the outlook for prices. Bakkafrost said its harvest figure for 2014 remained unchanged, at 45,000-48,000 tonnes gutted weight.
However, the harvest next year is expected to rise to between 49,000 and 51,000 tonnes.
About 55 per cent of the harvest will be sold on the spot market and 45 per cent to be sold as value added products.