Bakkafrost to invest £160 million in SSC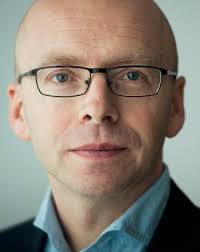 BAKKAFROST is planning to invest more than £160 million in its new acquisition, the Scottish Salmon Company, over the next four years, the Faroese fish farmer has revealed.
The company disclosed the scale of its spending intentions today in its annual report – titled 'A Year Marked by Disruptions, Volatility and New Opportunities' – and they look impressive.
It said it expects to invest 350 million Danish kroner (DKK), or around £41 million, a year in Scotland between 2020 and 2024.
SSC operates two processing factories, Marybank in the north of Scotland, and Cairndow in the south, as well as a smokehouse in Stornoway.
Both plants are equipped with pre-rigour filleting, portioning and packaging facilities. But significant investment is planned over the next 10 months in both factories which will result in a combined annual capacity of around 50,000 tonnes.
This figure is on top of an additional DKK 1.8 billion (£211 million) Bakkafrost will be investing in its operations in the Faroe Islands and elsewhere in a two-year period between 2020 and 2022.
Last year, Bakkafrost harvested 57,184 tonnes (gutted weight) of salmon in the Faroe Islands, and 33,799 tonnes in Scotland.
The report said new investment will 'reinforce Bakkafrost's integrated business model and ensure a capacity across the value chain to be able to produce 100,000 tonnes gutted weight of salmon in the Faroe Islands'.
The aim of the investment programme is to minimise the biological risk, increase efficiency and create sustainable organic growth.
Bakkafrost's focus on producing larger smolts plays a key role in achieving this goal, after launching its large smolt strategy in 2016.
'We decided to upscale our smolt production by building a new hatchery at Strond, later to be followed by the announcement of expansion plans for three other hatcheries.'
The company now operates six hatcheries in the Faroes with a total production capacity of 12 million smolts at an average weight of 220g for annual release. This will increase during 2020 to 15 million smolts at 260g per year.
In Scotland, 11 hatcheries produce about eight million smolts a year with an average size of just over 90g, said the report. Bakkafrost will invest DKK 45 million during 2020 to expand in-house smolt production.
It also plans to increase SSC's Native Hebridean broodstock programme, from six million eggs to 10 million eggs per year.
The board of directors were optimistic about SSC, stating: 'We are very excited about the future possibilities this will bring to Bakkafrost.
'We know this will require effort to improve the operational performance of SSC and bring all the potential synergies into play, but are confident that we will succeed together with our committed and highly competent employees in the Faroe Islands and Scotland.'
Chairman Runi M. Hansen told shareholders: '2019 has been an extraordinary year for Bakkafrost in several ways.
'Most predominant was the giant leap we took, when we decided to acquire the Scottish Salmon Company and hereby diversify our farming operation into a new geography.
'The acquisition has increased the scope of Bakkafrost's operation significantly and brings new growth and development opportunities to the group.'