Bakkafrost takes delivery of new super well boat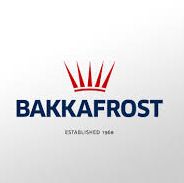 BAKKAFROST, the big Faroese fish farming company, has taken delivery of a modern new well boat that will help drive its expansion ambitions.
The multi-million pound ship, called Hans á Bakka, was delivered to the company from the Tersan shipyard in Turkey.
The 3,565 tonne ship has an overall length of 75.8 metres, with a beam of 16 metres.
Chief executive Regin Jacobsen said the Hans a Bakka, with its smart white and blue livery, will set course for Faroe Islands later this week and is expected to arrive at her final destination on July 30.
Meanwhile, in a trading update for the second quarter, whose results will be announced later next month, Bakkafrost said feed sales will be around 17,700 tonnes.
A few weeks ago Bakkafrost reported good first quarter results in all three segments, with a total volume harvest of 9,726 tonnes gutted weight, an increase of five per cent on the same quarter in 2014.
The value added product segment, which produced 4,525 tonnes in Q1 2015, made an operational EBIT of DKK 22 million.
The fishmeal, oil and feed segment delivered an operational EBIT of DKK 55 million in Q1 2015.
Jacobsen said Bakkfrost was undertaking significant investment and this was proceeding well. The new well boat is part of that investment.
The company was founded in 1968 and has since grown into a significant player in the world of aquaculture and in the economy of the Faroe Islands. The company has a UK base in Grimsby.