Bakkafrost shareholders to get £25m in dividends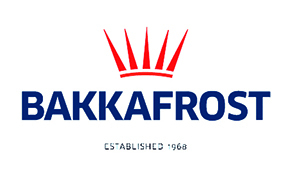 Faroese fish farmer Bakkafrost is paying its shareholders around £25m in dividends for 2020. The decision was reached at the company's annual meeting last week and the dividend is expected to be paid on 30 April.
Bakkafrost is the largest salmon producer and the biggest private employer on the Faroe Islands. It also has operations in Scotland – where it recently acquired the Scottish Salmon Company – and the US. The group is the world's third largest salmon producer.
The total payout is worth DKK 216m or NOK 294m, with each dividend priced  at DKK 3.65 or almost NOK 4.96. A Faroese company that announces its quarterly and annual financial results in Danish kroner, Bakkafrost is listed on the Oslo Stock Exchange and the shares are quoted in NOK.
The decision to distribute a dividend is not a total surprise, although there would not have been too many raised eyebrows if the company had decided to postpone paying one this time. The figure is around a third less than previous years.
Like every other fish farming company, Bakkafrost's earnings and profits were badly hit by the impact of the coronavirus pandemic.
Its  profit came down from almost  DKK 802m in 2019 to DKK 462.8m last year. The total harvest volumes were 85,686 tonnes (gutted weight) against 65,000 tonnes in 2019. Of this, the Scottish Salmon Company produced just short of 35,000 tonnes.
The annual accounts and annual report were approved by the chairman  Rúni M. Hansen who was re-elected  to the post while Johannes Jensen, Teitur Samuelsen, Annika Frederiksberg, Øystein Sandvik and Einar Wathne were all re-elected as board members.