Bakkafrost sees higher profits – and progress in Scotland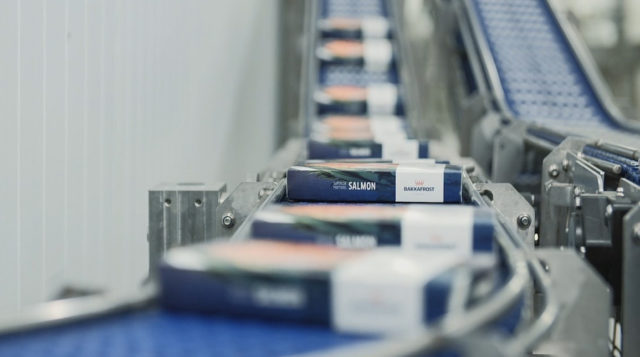 Bakkafrost today reported improvements in its troubled Scottish operations, as it announced an increased second quarter operating EBIT (operating profit) of 587 million Danish kroner (£66.7m).
This compared with DKK 407m (£46m) over the same period a year ago.
The Faroese farming segment produced an operational EBIT of DKK 617m (£70m) while the Scottish farming segment produced an EBIT of DKK 41m (£4.65m).
Both segments produced a lower harvest during the April to June period. The Faroe Islands delivered 13,100 tonnes against 17,600 tonnes last year while Scotland produced 6,600 tonnes, down from 10.600 tonnes 12 months ago.
CEO Regin Jacobsen said: "We are satisfied with the results in this quarter. We are especially pleased with the strong biological performance in the Faroe Islands, where we had the lowest sea lice levels for eight years, low mortality rates, and strong growth.
"We have also made significant advancements in our large smolt strategy, learning from our experiences in the past year. Adjustments to the large smolt production have led to further improved smolt quality and robustness."
He revealed that the farming operation in Scotland has improved compared to previous quarters, but the company had some challenges.
"Our investments in new hatcheries for the production of large and high-quality smolt is the key to transforming the operation in Scotland and we are well on our way with the first of the new hatcheries at Applecross, significantly increasing smolt production capacity in 2023."
In June, the group's Scottish subsidiary The Scottish Salmon Company was renamed Bakkafrost Scotland.
CEO Jacobsen said the salmon market has been marked by all-time high prices during the quarter.
"We have seen strong post-Covid come-back from the Horeca (hotel, restaurant, catering) market while the global supply has decreased by more than 6% in two consecutive quarters.
"The supply of fresh salmon to the spot market has been further constricted by high contract share levels in the industry. In combination with strong demand, this has led to all-time high salmon prices. For the next year at least, supply growth will be low, and we expect moderately strong prices."
He also cautioned: "The salmon industry is also affected by the current strong inflation on raw materials and energy. Due to the long production time, there is a significant time lag before the increased costs will be fully visible in the financials of the salmon farming companies."