Bakkafrost secures £296m in credit pledges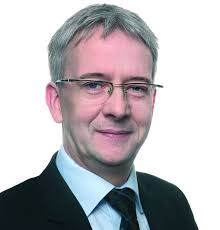 BAKKAFROST today announced it has secured two credit facilities for a total of up to 352 million euros (£296 million), partly to help finance its recent acquisition of the Scottish Salmon Company.
The deal, which kicks in this month, comes in the form of a binding agreement between the Faroese salmon farmer and the lenders.
It said: 'The purpose of the new facilities is to refinance Bakkafrost's existing bank facilities, to partly fund the acquisition of shares in the Scottish Salmon Company and to secure a robust, flexible and long-term financing tailored to match the group's ambitions for organic and strategic growth.'
There is also an option for further credit if needed. The finance will comprise a 95 million euro multi-currency term loan facility and a 257 million euro multi-currency revolving loan facility.
It allows for a future increase of credit up to 150 million euros, subject to agreement with lenders.
CEO Regin Jacobsen has already set out a list of priorities. These include improving SSC's profitability over the next five years, and creating positive synergies, along with transferring best practices on feed and the use of larger smolts from the Faroe Islands.
Bakkafrost said: 'The banking group consists of reputable institutions with a strong and diverse skill set, and includes Co-öperatieve Rabobank U.A, DNB Bank ASA and Nordea Bank ABPm (Filial i Norge).
Last week, three main shareholders in the Scottish Salmon Company, CEO Craig Anderson, business development director Su Cox and non-executive director Douglas Low, accepted a mandatory offer from Bakkafrost for all of their shares.
Anderson's holding is reported be worth almost £1.1 million.