Bakkafrost Scotland Q4 harvest holds steady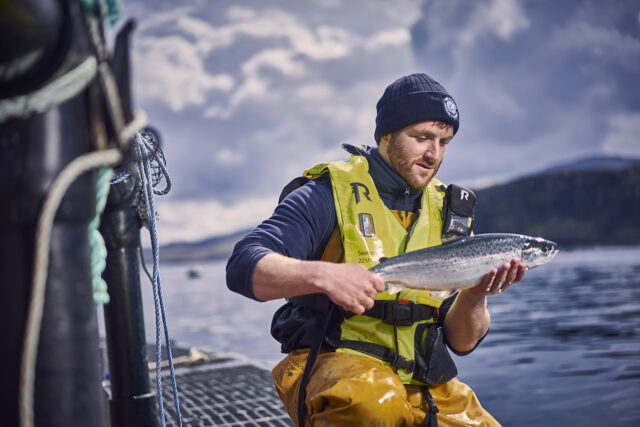 Bakkafrost's Scotland operation produced an unchanged harvest of 5,100 tonnes during the final quarter of 2022, the latest trading update from the company, out today, shows.
During last year Bakkafrost secured land to build a large new hatchery in Scotland, in addition to its site at Applecross which is being upgraded. CEO Regin Jacobsen said during the summer that building hatchery capacity in Scotland, which has experienced biological problems over the past year, was a top priority for the company.
Bakkafrost's latest update says ongoing expansion at Applecross is proceeding well and is scheduled to reach an important milestone during the final quarter.
Output from the company's main Faroe Islands production operation fell by 1,400 tonnes to 19,300 tonnes during the October to December period. This was made up of 14,000 tonnes from Faroes Farming West, 5,300 tonnes from Farming North and no production from Farming South which produced 2,500 tonnes during Q4 last year..
Bakkafrost said the total harvest for 2022 in the Faroe Islands will be 66,700 tonnes. In Scotland the total harvest in 2022 hit 23,900 tonnes. The total harvest from the entire group in 2022 was 90,600 tonnes, against 96,900 tonnes for 2021. All harvest volumes are provided as head on gutted (HOG) equivalents.
Feed sales for Q4 2022 were 32,600 tonnes. The total for feed sales in 2022 was 127,800 tonnes and 297,800 tonnes of raw material were sourced in 2022.
Bakkafrost's full 2022 quarter report will be released on 21 February.