Bakkafrost reports strong Q2 harvest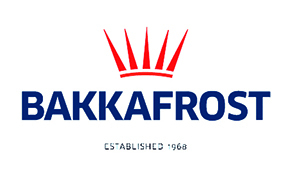 FOLLOWING a difficult start to the year Bakkafrost, the Faroese and now Scottish salmon farming business, is forecasting a strong recovery in the second quarter (March to June) of 2019. It has also seen an upsurge in feed sales.
In its latest trading update, it says the harvest, (heads on gutted equivalent) from farming region north in the Faroe Islands, should be 12,900 tonnes and 7,900 tonnes from Scotland. The corresponding figures for the first quarter were 10,700 tonnes and 7,300 tonnes. Feed sales have jumped from 19,100 tonnes to 22,100 tonnes.
It is less than five months ago that Bakkafrost's farming operations in the Faroe islands were hit by some of the worst storms seen on the island archipelago for years, causing significant mortality. They continued for four days, causing damage along with the loss of around a million small fish with an average weight of 2.1 kilos. Similar storms had also hit Arnarlax's fish farming operations in Iceland two weeks earlier.
In October last year Bakkafrost moved away from being a purely Faroese salmon farmer when it purchased the Scottish Salmon Company (SSC) for a reported £500-million, seen by many in the industry as a signal that the company is preparing to become a major player on the international stage. It has already said that it plans to spend £40 million a year between now and 2024 developing SSC and its premium brands.
The full second quarter report will be released on August 25th when it will no doubt deliver an up-to-date assessment on how coronavirus is impacting on sales and financial performance.