Bakkafrost reports Q4 loss for the group's Scottish arm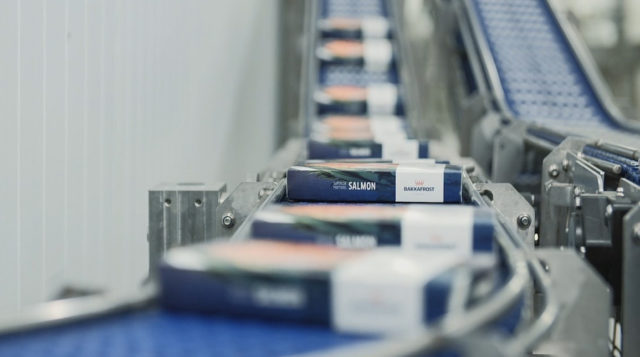 Salmon farmer Bakkafrost has reported that its Scottish operations have been challenging, producing a loss in the final three months of 2020 for the Scottish Salmon Company (SSC), which it acquired in 2019. Bakkafrost also announced the appointment of Ian Laister, currently CFO at the SSC, as Managing Director for the subsidiary.
The group, which is headquartered in the Faroe Islands, ended the quarter with an overall operational profit or EBIT of DKK (Danish kroner) 88.5m (£10m) on a total harvest of 25,300 tonnes, compared with DKK 415m (£48m) in Q4 2019.
The EBIT for the Faroe Islands was DKK 142.6m (£16.4m), but Scottish operations turned in a loss of DKK -54.1m (-£6.2m).  The Q4 harvest was 16,000 tonnes from the Faroes and 9,300 tonnes from Scotland.
The results were lower than predicted by analysts. Despite this setback, the board is proposing a dividend of DKK 3.65 (NOK 5.01) for the full year.
Bakkafrost says it expects a total harvest volume of 106,000 tonnes this year, with Scotland producing 40,000 tonnes.
Group operating revenues totalled DKK 1,184m (£137m) compared to DKK 1,604m (£186m) for Q4 2019.
CEO Regin Jacobsen said it had been another quarter marked by Covid-19, which had depressed the global market for salmon as many countries experienced a second wave.
He continued: "This has been challenging to our customers as well as to intercontinental logistics. The food service sector has been especially depressed while retail has developed strongly.
"Again, during this quarter we have benefited from our flexible value chain and diverted larger harvest volumes into our VAP [value-added products] segment, producing high-quality retail products.
"Despite the challenges caused by the Covid-19 pandemic, we have been able to maintain a high production during the whole of 2020, including Q4. Under such challenging market conditions, it is also positive that the industry – including Bakkafrost – has demonstrated financial resilience."
Jacobsen added: "Our farming operation in the Faroe Islands has been strong in this quarter and the implementation of our large-smolt strategy is progressing above expectation. We are pleased to have announced our expected harvest volume target from 2021 which shows that our large investments past years are now beginning to materialise in growth as well as biological risk reduction."
Turning to the SSC, he said: "In Scotland, the farming operation has been challenging in this quarter and during second half of the year. Historically, this has been a recurring pattern which we expect to be able to relieve going forward. We have learnt a lot during 2020 and have already made many improvements in the farming operation. However, the real game-changer will be when we have implemented our large-smolt strategy in Scotland. We are still firm in our belief that we will succeed in this turnaround of the operation in Scotland."
He added that the company would be sharing more information about the turnaround plans on its Capital Markets Day, on 14-15 September.
Ian Laister, a chartered accountant, joined the SSC in 2019 as Chief Financial Officer, to help manage the transition. His appointment takes effect as from 1 March. He replaces Odd Eliasen, who was interim Managing Director and is also head of Bakkafrost's Feed division.