Bakkafrost reports Q1 loss despite SSC earnings boost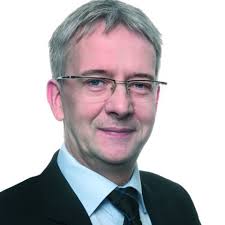 THE Scottish Salmon Company (SSC) helped Bakkafrost, its new owner, deliver a first quarter EBIT (earnings before interest and tax) of 248.1 million Danish kroner (£29-million) during the first three months of this year in what it describes as a 'challenging period due to Covid-19'. The Faroese salmon farming company acquired SSC in a £500-million deal last October and this helped revenues rise from DKK 964 million a year ago to DKK 1,255 million this quarter. However, mainly because of Covid, the group has reported an overall loss for the quarter.
Harvest volumes totalled more than 17,935 tonnes gutted weight, of which 7,268 tonnes came from Scotland and 10,667 tonnes from the Faroe Islands. The combined Faroe farming and VAP segments made an operational EBIT of DKK 192.1 million. The farming segment made an operational EBIT of DKK 202.9 million in the Faroe Islands and DKK 29.7 million in Scotland (SCT). Lower harvest volumes in the quarter had a negative effect on the operational EBIT.
But coronavirus meant that a profit of DKK 213 million (£25m) in Q1 2019 became a loss of DKK 148 million (£17m) this quarter.
Bakkafrost CEO Regin Jacobsen said that overall he was satisfied with the results in a challenging quarter. He declared:
'In times like these, we see the strength in our integrated value chain and in particular having significant production capacity and flexibility in our VAP segment. Swiftly, we have been able to shift volumes from the spot-oriented market towards the VAP segment for the retail market and hereby maintaining a high production.
'We are pleased that the integration of SSC into Bakkafrost is on track and of already seeing a positive development in the operation in Scotland; the tangible results, however, are not expected to materialize until late this year. Our staff in Scotland and the Faroe Islands are highly motivated and their cooperation is very good. The biological development is also good with strong growth in both the Faroe Islands and Scotland.
'The challenges this quarter have been: An unusually stormy January, which reduced the fishery of species, used as raw material by Havsbrún, hence reducing production – a severe storm in the end of February, causing a loss of around 1.2 million fish – and then the outbreak of the Covid-19 pandemic.
'Since February, Covid-19 has disrupted the salmon market resulting in a drastic drop in the salmon spot price and imposing logistical problems with air transport. Over a few weeks, the demand for salmon has changed in favour of products for the retail segment, but at great harm to the fresh-oriented HORECA (Hotel Restaurant, catering) segment.
'It will be interesting to see if the huge number of new consumers, buying salmon from the supermarkets, will be a part of an increased demand for salmon, when the HORECA segment re-opens during the next coming weeks and months.'
The combined Faroes farming and VAP segments made an operational EBIT of DKK 192.1 million (DKK 231.1 million in Q1 2019). The operational EBIT per kg in Q1 2020 was DKK 18.01 (DKK 16.86), which corresponds to NOK 25.10 (NOK 21.99) for the combined FO farming and VAP segments.
The Faroes farming segment made an operational EBIT of DKK 202.9 million (DKK 229.7 million) in Q1 2020. The harvested volumes were lower, and the achieved prices were higher in Q1 2020, compared to Q1 2019. A severe storm that hit the Faroe Islands in late February, caused a loss due to mortality amounting to DKK 23.4 million. The Scottish farming segment made an operational EBIT of DKK 29.7 million.
The VAP (value added products) segment made an operational EBIT of DKK -10.8 million (DKK 1.3 million) for Q1 2020. The segment fishmeal, oil and feed made an EBITDA of DKK 40.2 million (DKK 65.3 million).