Bakkafrost reports big harvest rise for Q2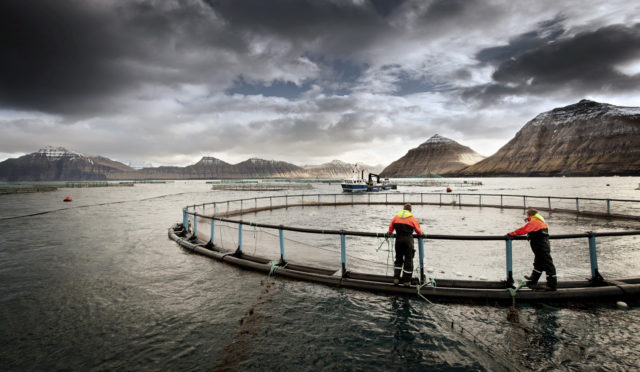 Bakkafrost has unveiled a significantly higher harvest volumes for the second quarter of this year, with its Scottish operation showing a marked improvement.
Total output for the Faroe Islands based group in the three months from April to June was 28,200 tonnes (heads on, gutted), against 20,800 tonnes in the same period a year ago. It is also well up on the 2021 first quarter total of 20,000 tonnes.
The Faroe Islands produced 17,600 tonnes against 12,900 tonnes in Q2 last year. Bakkafrost's Scotland operation (the Scottish Salmon Company) harvested 10,600 tonnes, up from 7,900 tonnes a year ago and up from 7,000 tonnes in Q1 this year.
Feed sales in Q2 2021 were 27,200 tonnes, with the group's feed subsidiary Havsbrún sourcing 59,300 tonnes of raw materials in Q2 2021. The comparable figure for Q2 2020 was feed sales at 22,100 tonnes and Havsbrún sourcing 120,200 tonnes of raw materials.
The higher harvest figures are certain to lift spirits within the company in what has been a tough 12 months for all fish farming businesses.
The figures are also part of a continuing upward trend since the start of the year. Salmon prices, although highly erratic, are also slowly on the rise.
The rise in output in Scotland will be particularly welcome.
Bakkafrost is committed to investing around £160m in its Scottish business, which it bought almost two years ago as part of a five year turnaround programme. It is also looking at setting up offshore salmon farming installations in the Faroe Islands.
The full Q2 2021 report, including the group's financial update, will be released on 24 August.