Bakkafrost Q3 Scottish harvest down by 3,600 tonnes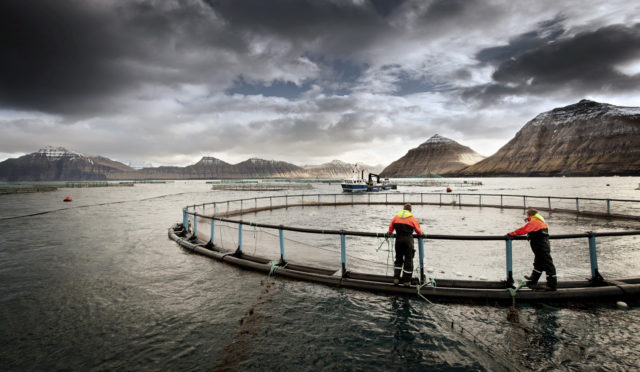 Bakkafrost has announced an increase in its third quarter (July to September) harvest volumes.
However, output from its Scottish operation was down, the company says in the latest trading update.
Its total harvest (heads on gutted) for the period is 21,800 tonnes, made up of 14,900 tonnes from the Faroe Islands and 6,900 tonnes from Scotland, compared with 10,500 tonnes for Scotland in Q3 last year.  Bakkafrost is the owner of the Scottish Salmon Company.
The full Q3 report on the company's performance in both the Faroe Islands and Scotland, when more details on performance are usually given, will be released on 9 November.
Feed sales in Q3 2021 were 45,000 tonnes. Havsbrún sourced 17,200 tonnes of raw materials.
Meanwhile, Bakkafrost is one of 12 Faroese companies taking part in a sustainable business initiative in which the businesses concerned aim to halve their greenhouse gas emissions by the end of the decade.
The companies have agreed to work together for at least three years to develop a strategic approach to climate change, biodiversity and ocean health. These commitments mark the first stage of their plan.
Bakkafrost CEO Regin Jacobsen said: "We are pleased to be making this announcement to show we are serious about making headway against these urgent issues affecting us all."
He added: "We have come further in the first few months of this initiative than I think any of us would have expected and we are already starting to see meaningful collaboration opportunities between us. We are certain that working together will accelerate our progress on these issues."
The group said it expects more companies to join the initiative.