Bakkafrost profits warning after high mortality in Scotland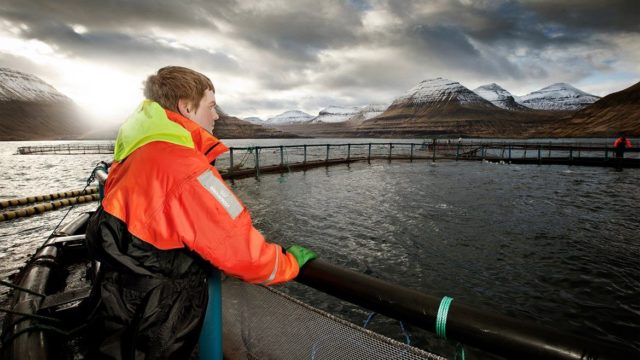 Bakkafrost warned last night that serious biological problems at its Scottish operation are continuing to generate increased mortality and financial losses into the final quarter of the year.
The Faroese salmon farmer issued a profits warning on Sunday night stating that what it described as "extraordinary mortality" has led to a loss of 174.6 Danish kroner (DKK) – or £20m – during October and November.
Bakkafrost acquired the Scottish Salmon Company in November 2019.
The statement said: "The main root-cause for the mortality in Scotland is compromised gill health in combination with secondary complications, such as blooms of micro-jellyfish/hydrozoans and fish handling during necessary treatments."
Gill disease produces a number of symptoms including listless fish and symptoms such as poor appetite and reduced stress tolerance.
Bakkafrost said: "The overall biological situation improved during November and stabilised further in December.
"As part of the five-year investment programme, announced on the Capital Markets Day in September 2021, Bakkafrost will more than triple the freshwater treatment capacity in 2022 with two new wellboats with large freshwater treatment capability.
"These vessels are expected to be in operation in Q2 and Q3 2022 respectively and will play an important role in mitigating compromised gill health, hence improving overall fish health and significantly reducing risk of mortality caused by secondary complications.
"The Group's guidance on harvest volume for 2021 of 96,000 tonnes head on gutted weight is maintained and Bakkafrost expects to release the trading update for Q4 and full year 2021 around 4 January 2022. "
The statement concludes: "Consequently, Bakkafrost has accounted for exceptional mortality of 174.6 m DKK (£20m) in total in October and November 2021, mainly caused by the biological issues in Scotland.
"After write-down of the exceptional mortality, preliminary numbers indicate an operational EBIT for the Bakkafrost Group in October and November 2021 combined of around DKK 52m (£5.9m)."