Bakkafrost set for big harvest drop in Scotland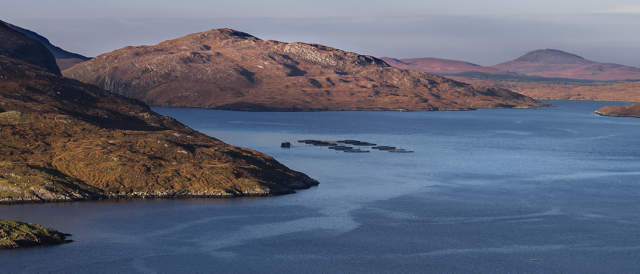 Bakkafrost has said that its first quarter harvest from its Scottish operation will be appreciably lower this year.
In a trading update released today, output from Scottish Salmon Company sites – now part of the Bakkafrost group – will total just 4,000 tonnes between January and March, against 7,000 tonnes 12 months ago.
The Faroe Islands harvest, on the other hand, is 3,500 tonnes higher at 17,500 tonnes. Feed sales reached 26,200 tonnes against 23,800 tonnes last year.
The sharp drop in the first quarter Scottish harvest is not unexpected. Bakkafrost CEO Regin Jacobsen referred to the biological problems at SSC in his annual sustainability review last week and outlined what was being done to tackle them.
Rúni M. Hansen, the Bakkafrost board chairman, stated in the company's annual report last week: "There are two main risks in salmon farming: market risk and biology. Bakkafrost has been hard hit in Scotland on both risks during the past two years.
"When Bakkafrost acquired The Scottish Salmon Company in Q4 2019, it was fully known that this was a turnaround case, requiring significant investments to be made and taking some years to transform the operation.
"The first years during the transition period were expected to be difficult. However, being simultaneously hit by the Covid-19 market disruption and significant biological challenges in Scotland in the second half of the year was not foreseen."
He added: "Many improvements have already been made in Bakkafrost's operation in Scotland. This includes investments in hatchery capacity and marine farming operations. In addition, best practices have been shared across the Faroe Islands and Scotland to extract and implement the best of two worlds.
We believe that with the changes already made in Scotland, currently ongoing and planned for 2022, the operation in Scotland is out of the deep valley and will begin to see improvement."