Bakkafrost posts lower Q1 profit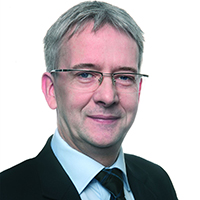 THE Faroese salmon farming group Bakkafrost today announced a first quarter operating profit (EBIT) of 267.7 million Danish kroner (£30.6 million), marginally  lower than the same period 12 months ago.
Harvest volumes, however, were up from 12,200 tonnes to 13,700 tonnes this year. The company said that while salmon spot prices had picked up since the end of last year, they were still lower than those for  Q1 2018 and this had a negative effect on the overall operational  EBIT.
The farming segment made an operational EBIT of DKK 229.7 million which corresponds to (Norwegian) NOK 21.86 per kg.
The VAP segment made an operational EBIT of DKK 1.3 million for Q1 2019. The VAP production was 4,700 tonnes  gutted weight in Q1 2019, compared to 2,100 tonnes in Q1 2018.
The combined farming and VAP segments made an operational EBIT of DKK 231.1 million for Q1 2019, which corresponds to NOK 21.99 per kg. The operational EBITDA for the fishmeal, oil and feed (FOF) segment was DKK 65.3 million .
Commenting on the results, CEO Regin Jacobsen (pictured) said: 'The disrupted market balance from Q4 2018 into Q1 2019 resulted in a weaker than expected result in the farming segment in the first part of Q1 2019.
'We are pleased, however, to experience a better market development and more activity in the VAP segment.
'Our  new hatchery at Strond is now about to start the fourth batch, since the first eggs were hatched last summer. The first smolts will be transferred to sea sites in the second half of 2019.'
He added: 'The biological development was very positive during Q1 2019. Investments in reducing risks, improving efficiency and creating growth continue with several new projects, mainly focusing on smolt capacity, in addition to a new live fish carrier and a new biogas plant.'
The outlook for the farming segment was good and Bakkafrost said it expected to harvest 54,500 tonnes gutted weight this year.