Bakkafrost plans move to offshore farming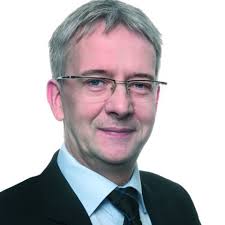 BAKKAFROST is poised to move out into the open sea because bays and inlets around the Faroe Islands are filling up with cages.
The company said it wants to expand its salmon farming operation, but is running out of space. So it has applied to the government in Torshavn for permission to develop future new farms to the east of the island of Nolsoy.
The location is well offshore, where cages would have to be positioned much deeper and where the currents are significantly stronger.
Bakkafrost, which bought the Scottish Salmon Compnay last year, believes that if fish farming in the Faroe Islands is to develop further then a rethink is needed on strategy.
CEO Regin Jacobsen told Faroese Television recently that such offshore operations would look similar to oil rigs, but without the drilling tower.
It was also something the company had been studying for the past five years and was now keen to get started.
But he cautioned: 'Farming operations in the open sea are very expensive, typically between 1 and 2 billion Danish kroner (DKK) (£112 million to £224 million) per unit.
'They will also be much larger. At the moment, we don't know specifically what type (design) we are going for.
'But what we can see today is that similar sites have a diameter of about 200m, with a length of 400m and a height of between 60 and 80m.'
The total investment could be up to DKK 15 billion (£1.7 billion).
Two years ago, the government changed its legislation to allow open sea farming and Bakkafrost has now applied for development licences. It hoped to get started as soon as the licences were granted, said Jacobsen.
He added: 'The fjords do have their limits on the volumes they can produce. Farming out at sea allows us to produce larger sizes.
'The fjords would be reserved for fish to be farmed up to 2-3 kg. After that, we move them out and let them grow up to 6-7 kg, which helps to take pressure off the fjords.'
Jacobsen said the Faroe Islands currently produced 90,000 tonnes of salmon a year, but a successful expansion offshore could more than double that figure to around 200,000 tonnes by 2030.
He also told the TV station that the company planned to build a new wellboat capable of carrying up to 900 tonnes, twice the volume of the current vessel, the Hans A Bakka.
Marine experts at the Faroese aquaculture research station Fiskaaling said expanding fish farming activities into the open ocean did  present a number of  challenges, but stressed it was certainly not impossible.