Bakkafrost facing future 'with confidence'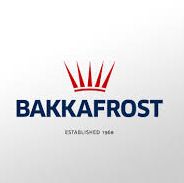 BAKKAFROST says it is looking to the future with increasing confidence and firm plans for sustained growth.
The Faroe Islands' largest fish farmer is expecting forward salmon prices to increase to around NOK 44 per kg next year, although the estimated harvest of 48,000 tonnes for 2016 will be slightly down from this year's figure.
Delivering its annual November presentation in Oslo yesterday, it said the expected smolt release will be around 10.5 million pieces, an increase of 100,000. It also revealed that 78 per cent of its value added products (VAP) this year were contracted out.
Bakkafrost told shareholders that part of its 'significant capacity' expansion programme included the building of new hatcheries, and 99 per cent of the water used would be recycled, leading to important savings.
The company said the goal was to increase the size of its smolts from 100 grammes to 300 grammes by 2018. This should help reduce the risk in farming and cut the total time of the production cycle at sea.
It has already announced that it is building a new factory, which will merge seven plants into a single facility, leading to improved efficiency and synergies, the doubling of capacity, savings and the creation of new products.
The new plant should be operational by the middle of next year.
Bakkafrost said it was also proud of its use of local raw materials, which were high in marine ingredients, using its own recipes and for its focus on fish welfare.
The company describes itself as one of the most integrated fish farming companies in the world, offering full traceability to its customers.
The group operates licences on 14 farming fjords, is based in Glyvrar and employs around 700 people on a group of islands with a population of just 48,788.
Earlier this month Bakkafrost announced a slightly lower total operating EBIT (earnings before interest and tax) of 206 million Danish kroners (DKK) for the third quarter of this year.
Higher costs are mainly to blame for the small drop, but despite this, all segments still delivered positive results. This compared with DKK 209 million during the third quarter in 2014.