Bakkafrost condemns Faroes dolphin slaughter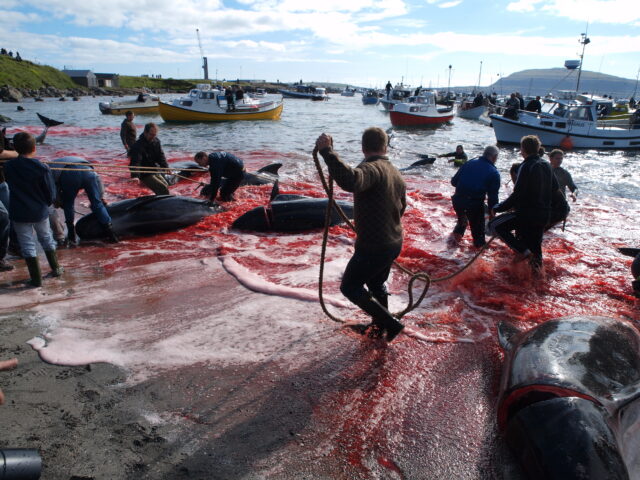 Faroese salmon farmer Bakkafrost has moved swiftly to distance the company from the controversial slaughter of dolphins that took place in the islands last weekend.
Islanders in the Faroes have traditionally taken part in whale and dolphin hunts, driving the animals on shore and killing them for their meat. Last Sunday's hunt, however, which saw more than 1,400 white-sided dolphins slaughtered, attracted widespread condemnation around the world and even from some quarters in the Faroes.
Bakkafrost CEO Regin Jacobsen said in a statement yesterday: "Bakkafrost condemn this episode and find it totally unacceptable. We confirm that Bakkafrost had no involvement and none of Bakkafrosts's assets were used."
The traditional hunt or "grind" normally targets pilot whales, but in this case a large pod of dolphins was driven on shore. The "humane harpoons" normally used to despatch pilot whales were too large for the dolphins, so knives were used, and also the large number of animals in relation to the number of hunters meant that a number of animals were beached and in distress for some time.
The Faroes Prime Minister, Bárður á Steig Nielsen, has said that the government will "look closely" at dolphin hunts for the future.