Bakkafrost Chief Financial Officer quits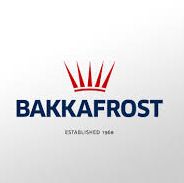 TEITUR Samuelsen, chief financial officer of Bakkafrost, the principal farmed salmon producer in the Faroe Islands, has notified the company that he is resigning from his position.
Samuelsen told the company that he has decided to pursue a new job opportunity, although there was no further elaboration about his decision, which appears to have taken everyone by surprise.
Samuelsen has been with Bakkafrost since late 2009, prior to the listing of the company on the Oslo Stock Exchange in March 2010.
Bakkafrost said it has accepted his resignation with regret and would now promptly start the process of recruiting his replacement.
Bakkafrost has agreed with Samuelsen that he will continue to help the company until a new CFO is taken on in order to ensure a smoothly transition.
Bakkafrost is by far the largest salmon farmer in the Faroe Islands, and under Samuelsen's guidance it has enjoyed impressive growth during the past few years.
The Group is fully integrated, from feed production to smolts, farming, VAP and sales. The Group has production of fish meal, fish oil and salmon feed in Fuglafjørður.
The Group also operates licenses on 14 farming fjords. The Group has primary processing in Klaksvík, Kollafjørð and Strendur and secondary processing (VAP) in Glyvrar and Fuglafjørður.
The headquarters are located in Glyvrar, and the company is probably the biggest private employer on the islands, with a total of 640 workers.
Bakkafrost's main UK base is in Grimsby where it is currently engaged on expanding its sales of salmon through Britain and Ireland.