Bakkafrost certified under health and safety standard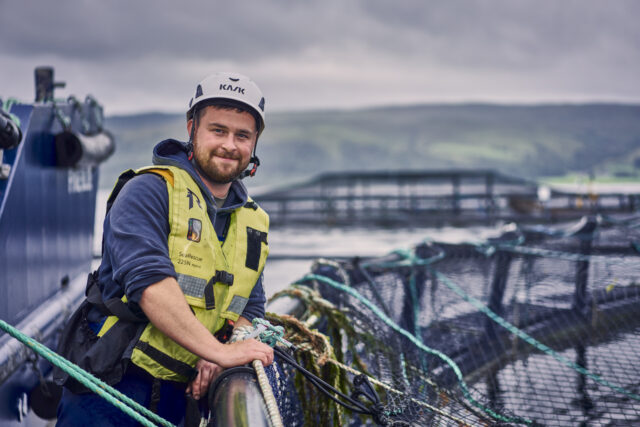 Salmon producer Bakkafrost Scotland has been certified as meeting the international health and safety standard ISO 45001.
Certification was awarded by the independently accredited assessment body NQA. It means that Bakkafrost Scotland has met the highest standards for occupational health and safety.
Stephen Burt, Certification Auditor for NQA commented: "Bakkafrost Scotland should be immensely proud of becoming one of the first fish farming companies to achieve certification to the international standard for Occupational Health and Safety, ISO 45001, with NQA.
"This is another example of how the industry continues to strive for higher standards, and the way Bakkafrost Scotland has organised their Health and Safety arrangements against ISO 45001 is commendable. The company's commitment to Health and Safety is clear from senior leaders to husbandry operatives.
"I look forward to seeing the improvements Bakkafrost Scotland have put in place and acting as an example for the rest of the industry to follow."
Ian Laister, Managing Director at Bakkafrost Scotland said: "We are pleased to have received this leading accreditation, especially [as] it's thought that we're the first salmon producer in the UK to hold it.
"Commitments to world leading standards go beyond words. Bakkafrost Scotland's team has demonstrated the commitment through action and this acknowledgement is thanks to them and their ongoing hard work."