Bakkafrost announces strong Q2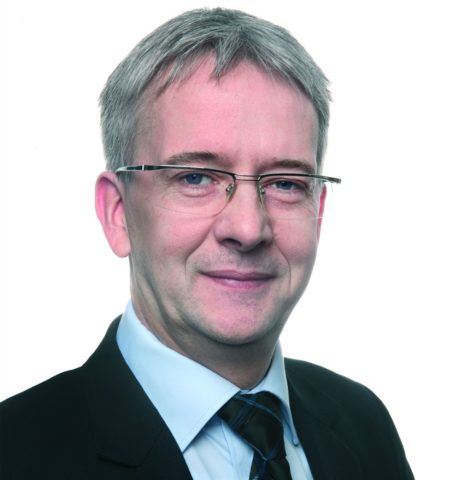 THE Faroese salmon farming group Bakkafrost today announced a substantially improved financial performance for the second quarter of this year.
The company delivered a total operating EBIT (earnings before interest and tax) of 459.2 million Danish kroners (DKK) compared to DKK 307.1 million for Q2 last year
This quarter the combined farming and VAP segments made an operational EBIT of DKK 435.0 million. The farming segment made an operational EBIT of DKK 489.5 million.
Bakkafrost said the salmon spot prices have been on record high levels since 2016, and this continued in Q2 2017.
The high spot price is positive for the farming segment. As in previous quarters, when the salmon spot prices are high, the VAP segment had negative margins in Q2 2017 with the result that it made an operational EBIT of DKK (minus) -54.5 mil­lion.
The total volumes harvested in Q2 2017 were 18,400 tonnes gutted weight compared to 13,000 tonnes for the same period last year.
CEO Regin Jacobsen (pictured) said: 'Bakkafrost's three segments all had a very high activity level in the second quarter of 2017.
'Havsbrún received a record high volume of 163.1 thousand tonnes of raw material. The farming segment har­vested a record high volume of 18.4 thousand tonnes gutted weight, and the VAP segment produced 5.3 thousand tonnes gutted weight.
'Bakkafrost focuses on raising a sustainable premium quality salm­on with emphasis on animal welfare and on preserving the environment.
'In May 2017, farming site A-71 Funningsfjørður was ASC certified, and Bakkafrost aims to have all its farming sites ASC certified in 2020.'
In accordance with Bakkafrost's dividend policy and the resolution of the AGM 2017, Bakkafrost paid out DKK 8.70 (NOK 10.69) per share in April 2017. The total dividend payment was DKK 425.1 million (NOK 522.5 million).