Bad weather hits January cod exports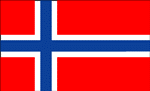 EXPORTS of Norwegian cod and other white fish got off to a disappointing start in January, partly due to exceptionally bad weather on the fishing grounds, the latest figures from the Norwegian Seafood Council show.
The fishing fleet sold around 12,000 tonnes of frozen and fresh cod, including the trademarked and high quality variety known as skrei.
Fresh cod exports totalled 4,000 tonnes with a value of NOK 187 million. Although the average price of cod is 18 per cent higher than a year ago, a volume decline of 1,100 tonnes meant that the value fell by eight per cent of NOK 15 million.
Exports of trademarked skrei cod totalled 391 tonnes, which is a decrease of 298 tonnes from January last year. The average price for skrei cod increased by 11 per cent, but by value there was a 37 per cent decline to NOK 21 million due to the lower volumes.
It was a similar situation with frozen cod. Around 8,600 tonnes were exported last month with a value of NOK 265 million, but a decline in volume also meant values fell by NOK 36 million or 12 per cent
Some 8,800 tonnes of clipfish were exported with a value of NOK 371 million. Both volume and value remained at the same level as a year ago and once again Brazil was the largest market with an export value of NOK 235 million.
Salted fish sales totalled 1,200 tonnes and were worth NOK 48 million. Volumes increased by 276 tonnes and by value there was an increase of NOK 14 million or 41 per cent. Portugal and Italy were the main export markets in January.
On the pelagic fish front, 26,200 tonnes of herring were exported with a value of NOK 311 million in January. This is a decrease by volume of 2,500 tonnes, while by value herring exports fell by NOK 45 million or 13 per cent. Ukraine and Lithuania were the main markets for herring in January.
Mackerel exports totalled 25,000 tonnes with a value of NOK 309 million. Volumes increased by just under 1,000 tonnes, while the value increased by NOK 47 million or 18 per cent. China and South Korea were the biggest buyers.