More to Awe decline than farms, says SSPO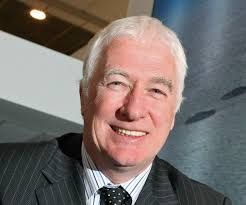 CLAIMS that salmon farms are to blame for the decline of wild stocks in one of Scotland's rivers are 'premature and over simplistic', the Scottish Salmon Producers Organisation said yesterday.
The 2017 count from the River Awe in the south-west Highlands is projected to be the lowest since records began, said a fishery lobby group – the result, it believes, of 'intensive' fish farming in the area and the spread of sea lice at farms.
Salmon and Trout Conservation Scotland (S&TCS) maintain that this year's count from the Awe has only been running at a third of the 2016 count, which was itself only just above the all-time low since records began in 1965.
The 2016 total was 807 fish, but S&TCS said the 2017 count may 'struggle to reach 400', with 30 weeks of the season already past.
They said juvenile salmon migrating from rivers in the south-west Highlands had to 'run the gauntlet' close to lice producing salmon farms the whole way up the west coast before reaching the open ocean.
However, the allegations should be treated with caution, said the SSPO, giving seven reasons why, which it posted on its website:
The quoted figures relate to the first half of 2017 only;
• The majority of grilse don't return to the Awe until the autumn;
• Fish counter values show a drop in annual returns since 1964;
• Population decline of Atlantic salmon is happening across whole of Scotland, in other countries like Canada and in places where there is no salmon farming;
• Significant increase in hydro projects in the Awe catchment could have an impact on salmon numbers;
• Environmental changes, including water temperature, water levels and CO2 levels, are affecting the wild salmon in rivers and in the oceans;
• Weather changes have resulted in more drought conditions and flash floods, which damage the habitat and affect wild salmon survival.
MSPs are set to hold an inquiry into the salmon farming industry in early 2018, after the rural economy committee studied a petition from Salmon and Trout Conservation Scotland about protecting wild fish from sea lice breeding in salmon farms.
Ahead of the inquiry, Fergus Ewing, Scotland's Minister for Rural Affairs, is planning to hold an aquaculture debate in the Holyrood parliament at a date yet to be confirmed, but likely to be at the end of September or the beginning of October.
The SSPO and Scotland's salmon companies will issue formal invitations to MSPs in the coming weeks encouraging them to visit farms and see for themselves what the industry is doing, said SSPO chief executive Scott Landsburgh.
'The salmon farming industry has highly sophisticated knowledge and experience to share with the wild salmon interests to help with re-stocking programmes and the sharing of information. The door is always open.'
The SSPO has also confirmed it will be involved in the highest level talks regarding Scotland's input to Brexit negotiations.
Picture: SSPO chief executive Scott Landsburgh