August sizzler for Norwegian salmon exports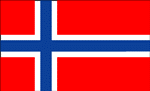 AUGUST has proved a bumper month for Norwegian farmed salmon exports with sales increasing by 12 per cent – or 411 Norwegian kroners (NOK) to a new high of NOK 3.7 billion.
And this is in spite of a 3,700 tonnes or four per cent reduction in volume to a total of 80,000 tonnes. The industry appears to be recovering from the Russian embargo, partly due to higher prices, innovative marketing and a fall in the value of the kroner.
For the year to date, salmon exports total NOK 29.4 billion. This is NOK 1.2 billion, or four per cent more than the same period in 2014.
Volume exports are up by 23,000 tonnes compared with last year. The total volume of salmon exported this year has reached 654,000 tonnes.
Paul T. Aandahl, analyst for salmon and trout at the Norwegian Seafood Council, said: 'The development in salmon exports, following the Russian import ban, shows how adaptable the Norwegian salmon industry is.
'During the 12 months since the ban came into effect, the salmon industry increased exports to established markets like the UK, Spain and Italy. Norwegian salmon exporters have, in addition, benefited from a weaker Norwegian kroner.'
The average export prices achieved for fresh whole salmon in August reached NOK 43.33 per kilo. This is NOK 7.47 higher than in August 2014. Prices in August were one per cent lower than the average prices in July.
Norway salmon exports to the EU were worth just under NOK 2.8 billion in August, a rise of 17 per cent year on year. By volume, the EU region was down by two per cent, to total 62,400 tonnes.
The EU accounted for 78 per cent of all Norwegian salmon sold overseas. Poland and France remain the largest markets.
Salmon exports to Asia totalled NOK 569 million in August. This is an increase of four per cent year on year. Growth has been driven by a higher export price. Meanwhile, volumes were 12 per cent, or 1,400 tonnes down compared with August 2014.
Exports to the United States were worth NOK 199 million in August, an increase of 46 per cent compared with August 2014. Export volumes increased by nearly 800 tonnes to total 2,800 tonnes.
Norway exported farmed trout worth NOK 183 million during the month. This is an increase of NOK 37 million, or 26 per cent compared to the same month in 2014. Exported volume, measured by product weight, increased by 32 per cent to total of 4,200 tonnes. By volume, Belarus, Poland and Japan imported the most trout in August.
So far this year, exports of trout have totalled NOK 1.3 billion. This is a reduction of NOK 251 million, or 15 per cent compared with the same period last year.