Atlantic Sapphire reports good biological performance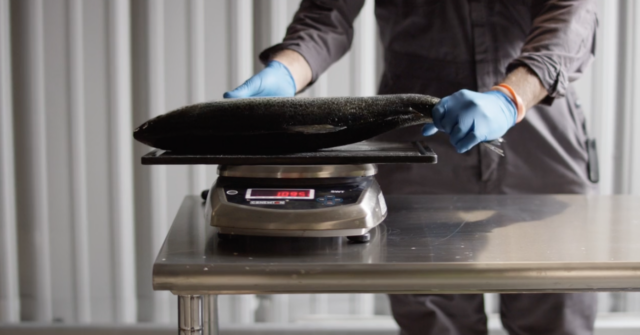 Miami-based salmon farming company Atlantic Sapphire has reported an improved performance for the third quarter period this year.
The land-based producer delivered a harvest volume of around 1,095 tonnes with particularly good biomass growth during July and August. Atlantic Sapphire now has a standing biomass of 4,200 tonnes and says it should achieve full production in the first quarter of next year.
The price achievement for its Bluehouse premium salmon was:
September US $11.70 dollars per kilo (NOK 117, £9.86)
August $12.0 (NOK 120, £10.11) and
July $12.2 (NOK 122, £10.28).
The company has suffered higher mortality in some of its systems, resulting in an average slaughter weight of 2kg, heads on gutted weight.
Atlantic Sapphire said the cause of the mortalities has been thoroughly analysed and has been identified as a problem caused by "suboptimal operating procedures" which have now been adjusted. The company stressed there were no disease problems wither with production or infrastructure.
As of the third quarter, the company's cash balance was US $53.7m (£45.24) with the operational cash loss expected to gradually fall from the third quarter of 2022 as harvest volumes increase towards steady state.
The expected slaughter for the first six months of this year will be between 800,000 and one million fish.
It also expects a strong spot market for fresh salmon in the US next year and better biological performance across all systems which should increase production volumes and improve product quality, which will lead to a higher average price.
In June, Atlantic Sapphire raised more than NOK 1.23bn, (£102.7m) to complete the financing for Phase 2 of its ambitious Florida development.
One of the investors included the Norwegian salmon company Nordlaks, which made the move partly in protest at the Norwegian government's wealth tax on family-owned businesses.