Atlantic Sapphire continues to struggle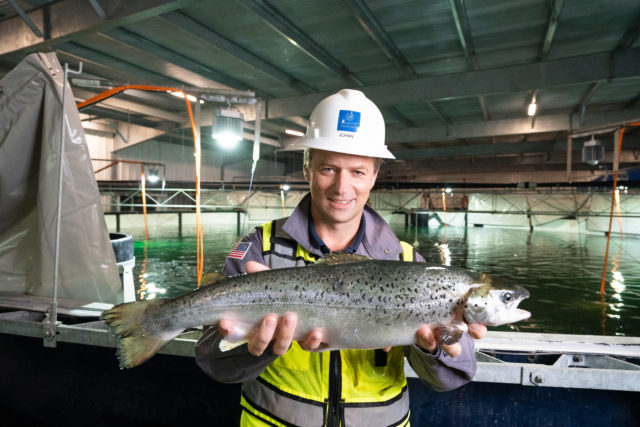 Miami-based salmon company Atlantic Sapphire is continuing to find life difficult during the first half of this year, delivering weaker than expected financial results for Q2.
The Danish-owned company, which experienced a number of technical problems earlier in the year, reported a pre-tax loss of US $51.5m (£37.6m), against a loss of $31.5m (£23m) in the same quarter last year. The loss is higher than analysts had predicted.
However, revenues more than increased fourfold from $2.5m (£1.8m) to almost $10.9m (£7.9m).
In March Atlantic Sapphire reported an incident in one of its systems at the Miami Bluehouse site which led to the loss of 500 tonnes of fish.
The company said the start to 2021 had been challenging, but it has been working hard to correct the problems which led to this loss.
In order to reduce further issues Atlantic Sapphire, which has around 2,000 outlets in the US, says it has updated certain operating procedures.
The company said in a statement: "Atlantic Sapphire is continuously improving its operating procedures to ensure that all actions taken by the farm operators do not pose a risk to the stability of the systems, therefore impacting the fish.
"To minimise the risk of a similar incident reoccurring, the Group has updated certain operating procedures and such changes will take effect immediately."
Further, the system in question had a larger standing biomass than the grow-out systems in the USA (split in two). The Denmark facility had not been split in two, because this modification was not practically possible with the farm fully stocked with fish, the company said, adding: "Now this modification is possible and will be performed, which will reduce the impact of such an event in the future."
It says it now expects the 3,000 tonnes of harvest volume from the Miami plant can be pushed forward from the second half of this year to the first half of 2022. It is also carrying out trials to produce rainbow trout in Denmark.