Atlantic Canada fish farmers thank regional leaders for support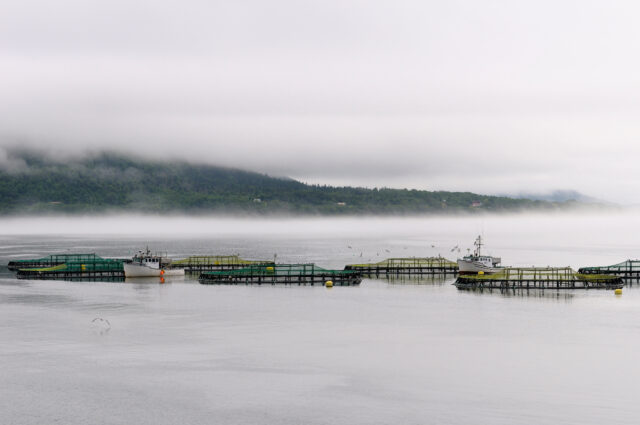 Fish farming organisations on Canada's Atlantic coast have sent to an open letter to regional leaders  thanking them for their support and stressing the importance of their industry to the nation.
They include the Atlantic Canada Fish Farmers Association and aquaculture-related associations in Newfoundland, Nova Scotia and Prince Edward Island.
The letter says: "At a time when domestic food production has never been more important, we applaud you for so clearly recognising that Atlantic Canada's aquaculture sector creates sustainable economic opportunities for many rural, coastal, and Indigenous communities while producing healthy, sustainable food.
"Our salmon farming sector alone generates just under CAN $2bn [£1.27] in economic output, $800m [£510m] in GDP and about $350m [£223m] in salaries for more than 8,000 workers. Atlantic Canadian salmon farmers grow 343 million climate-friendly and healthy meals annually.
"When it comes to salmon farming, Atlantic Canada is unique – and that uniqueness is key to our sector's success."
The letter also highlights the region's "unique, diverse and abundant natural ocean coastline", the Atlantic Canadian ethos of collaboration, the industry's innovation and its fish – Atlantic salmon that have been native to the region for hundreds of thousands of years.
The letter concludes: "Thank you, Premiers, for pointing out that while the federal government has responsibility in managing Canada's fisheries, Atlantic Canada's aquaculture sector is well-managed under provincial regulations."