Associated Seafoods shortlisted for food awards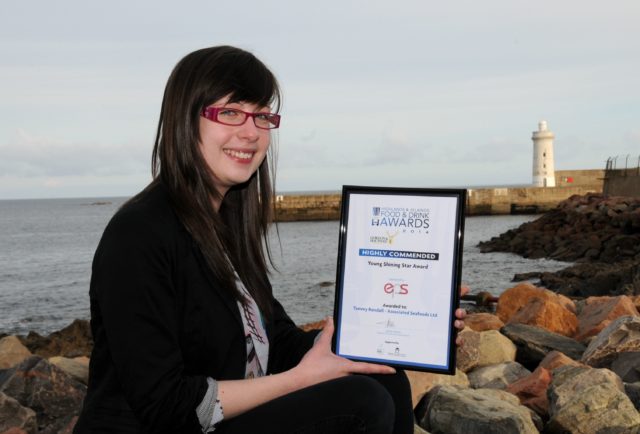 ASSOCIATED Seafoods Ltd (ASL) has been shortlisted in the Export and Young Shining Star categories of the Highlands and Islands Food and Drink Awards.
The awards celebrate excellence and achievement in the food and drink sector of the Highlands and Islands of Scotland.
In the export category, Buckie based ASL was shortlisted because of its success in developing new markets and products for premium Scottish smoked salmon and crab, including in the US, China and Australia. ASL now exports seafood to five continents around the world.
In the Young Shining Star Award category, Tammy Rendall (pictured), a 20-year-old technical manager at ASL, was selected as a finalist because of her outstanding achievements in setting up a new high-care crab processing department.
She has also developed and implemented procedures and policies to enable ASL to secure prestigious BRC certification.
Henry Angus, commercial director for ASL, said: 'We are delighted to have been selected as finalists in these two categories.
'Exports form a major element of our operation and we are continually seeking new markets and developing products to serve their requirements.
'We are especially thrilled that Tammy Rendall has been selected in the Young Shining Star Award category.
'She is incredibly talented and has played a key role in the ongoing development of the company.'
The award winners will be announced on Friday, October 23 at a ceremony at the four-star Kingsmill Hotel in Inverness.