Asda launches digital farmed seafood map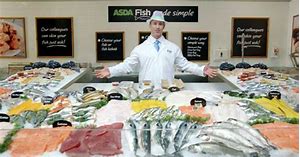 ASDA has become the latest major UK retailer to launch a digital seafood map setting out the complete supply chain of both the farmed and wild caught fish it sells in its stores.
The map was published this week on the supermarket's Ocean Disclosure Project (ODP) profile, which publishes the latest information on production methods, the status of the stock and whether the fishery or fish farm is sustainable or is covered by fishery improvement projects.
Asda uses 12 types of farmed species, either at its in-store fish counters or through products sold in its freezer cabinets, of which 89 per cent are from certified farms. It also sells 41 wild caught species, of which 90 per cent are from certified fisheries.
Asda, part of the US Walmart group, owns 631 stores in the UK, of which more than half are classed as superstores.
Last year, Marks & Spencer launched an interactive seafood map providing information on farm methods and sustainability.
But the Asda scheme is thought to go even further and it is the first supermarket chain to publicly disclose farmed and wild seafood sourcing data in collaboration with the Sustainable Fisheries Partnership (SFP) through the Ocean Disclosure Project.
The company said it was committed to providing safe, affordable seafood and has been working with the SFP for the past eight years to gain a better understanding of any potential risks within its supply chain.
It has also pledged to ensure that any further improvements that may be needed will be carried out, whether at fish farms or at sea.
The company said it is now working hard to achieve 100 per cent certification in both categories.