ASC moots reforms to international standards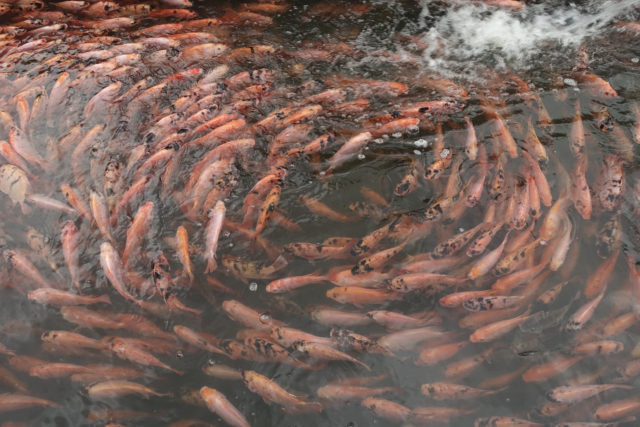 The Aquaculture Stewardship Council (ASC) is consulting on changes to its standards to reinforce consistency and traceability.
The ASC standards provide assurance to consumers and retailers that farmed fish products meet acceptable benchmarks for fish welfare and environmental impact. The ASC consultation, launched yesterday, comes in two parts: first, a set of proposals to create a standardised framework for the standards, which have up to now been developed on a species-specific basis; and tighter rules covering "Chain of Custody" processes, which help to ensure traceability.
Currently, ASC manages a number of separate farm standards covering different species. They all provide an industry-leading set of robust environmental and social requirements, but because they have been developed at different times, the ASC says, they can vary on how some of the impacts that are common across aquaculture are addressed.
The aligned Farm Standard is intended to cover all of the common impacts in one robust and thorough standard, which includes species-specific requirements which must also be met by the relevant farms.
By developing one comprehensive standard covering all these impacts, ASC will be able to respond to changes in the markets and industry more swiftly – if a new species needs to be added to the programme, the species-specific requirements can be developed and added to the Farm Standard, rather than developing an entire separate standard from scratch.
Chris Ninnes, ASC CEO, said: "'In an industry as fast-moving as aquaculture, it is important to be able to respond to these new developments, providing updated, credible standards to mitigate any potential impacts. This can never come at the cost of a transparent and robust process. The Farm Standard allows us to find that balance."
ASC is also expanding its Chain of Custody (CoC) requirements to strengthen its supply chain assurances to buyers and consumers and to better address the unique nature of farmed seafood.
"Chain of Custody" (CoC) certification provides traceability along the entire supply chain ensuring that only certified seafood is sold with the ASC label. Since 2012, ASC has used MSC's CoC certification to cover ASC certified product supply chains. This is the leading international standard for seafood segregation and traceability and it covers the entire supply chain, from farm to final sale, for wild ad farmed fish. ASC and MSC work closely together, but the ASC now argues that specific CoC requirements need to be developed for farmed fish.
Feedback from both consultations will be used to adapt the proposals. The Farm Standard's requirements covering legal and social are currently being finalised and are due to be released this year. The next round of public consultation, on environmental indicators, will take place in September this year. A final round of public consultation on the complete proposed environmental provisions will take place next year, the ASC says.