Ardtoe director leaves for new 'adventure'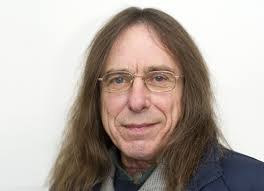 ARDTOE managing director Tim Atack has left the centre to take up a new job farming sea bass and sea bream in Cyprus.
Taking over as acting managing director is veterinarian Marie-Clare Russell, who has been working for the last year at the marine research facility as a consultant, helping Atack on a major upgrade to the site.
Jim Treasurer, Atack's long-time collaborator at Ardtoe, said his colleague 'wanted one more aquaculture adventure'.
'He's working with one of his old friends who is expanding his sea bass and sea bream farm. He worked there before so he knows it very well…he thought it was time for a change.'
Atack, who left two weeks ago, had been at Ardtoe for 12 years, and along with Treasurer took over the running of the centre for seven years, until it was bought by Benchmark Holdings in 2014.
Internationally renowned, Ardtoe has been instrumental in the development of the aquaculture industry and celebrated its 50th anniversary last year. It marked the milestone with an open day and ceilidh last week.
Russell has had a lengthy association with aquaculture and salmon farming, too, said Treasurer. Her husband, John Russell, runs Glenarm Organic Salmon in Northern Ireland.
She will be overseeing three sites for Ardtoe, all focused on lumpfish production. One, in Aultbea on Loch Ewe, was formerly owned by Marine Scotland and has been renovated by Ardtoe's team. It opens next week with the arrival of the first lumpfish eggs.
Another new site in Shetland is due to open at the end of this year.