Arctic Fish to face official probe over salmon escapes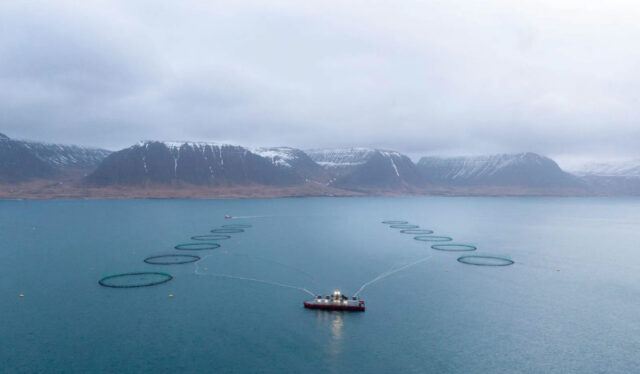 Icelandic salmon company Arctic Fish looks set to face an investigation following the escape of more than 3,000 fish into a fjord last month.
The Mowi-owned business apologised for the incident last week, which took place in Patreksfjörður in the Isafjord region.
Now the food safety and veterinary agency MAST has requested an official investigation into what it says may be a violation of the country's Aquaculture Act.
MAST says on its website that according to Article 22 of the law, the Act concerns the board members and the managing director of the operating licence holder could face with fines or imprisonment of up to two years if the charges are proved and whether they have been committed intentionally or not. Other factors would also apply.
Local police are carrying their own investigation but have so far declined to comment.
The incident has led to renewed calls by sports fishing and environmental groups for an end to open pen aquaculture in Iceland. Local politicians have also expressed their concern.
Arctic Fish has issued a statement saying will continue  to co-operate with MAST and the Icelandic Fisheries Agency.
The company said on Tuesday: "We are very sorry that farmed salmon in our possession have been removed from the sea pens in Patreksfjörður. 
"We have been working day and night to minimize the impact of the smear, and a number of company employees have been involved in an internal investigation of the incident. 
"We therefore also understand that the Food Agency has requested an official investigation into the appearance of the holes in the sea pens in Patreksfjörður, since that is the way the law prescribes for the case to go. 
CEO Stein Ove Tveiten added: "We draw lessons from what happened and continue to work to prevent littering from pens, as much as possible."