Aqualife jumps on Vert's reduced rate hire scheme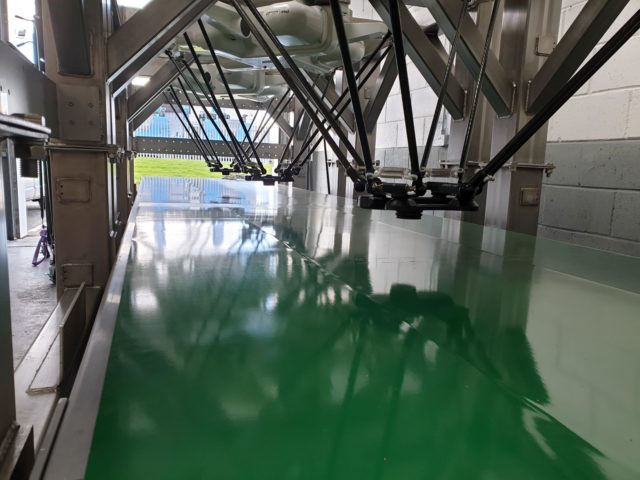 Vert Technologies, the Edinburgh-based advanced compressor manufacturer, has launched a new reduced-rate hire scheme initiative to support businesses looking to kick-start their activities but unwilling to invest in new kit. And already, Stirling-based fish vaccination business, Aqualife Services Ltd, has taken up Vert's new offer.
Aqualife is the world's largest fish vaccine delivery company and since 1996 has been leading and pioneering farmed fish health and welfare.
Kristian Clezy, Aqualife's Head of Engineering, said: 'we needed a source of compact, quiet, low- vibration air to reduce stress on fish during the vaccination procedure and to help create a pleasant working environment for the operators of our new semi-automatic fish vaccination solution.
'We first saw the A150 compressor in action at Vert's Stirling University Innovation Park roadshow event in February and were impressed by the low noise and vibration of the compressor, as well as its ability to run continuously with a 100% duty cycle.
Vert CEO, Phil Harris, said: 'We are in the happy position of having the capacity to hire out a small number of compressors to SMEs which, like Aqualife, need to kick-start their businesses without having to incur fresh capital expenditure'.
www.vertrotors.com
T: +44 (0) 131 664 3600