AquaGen project tracks escapees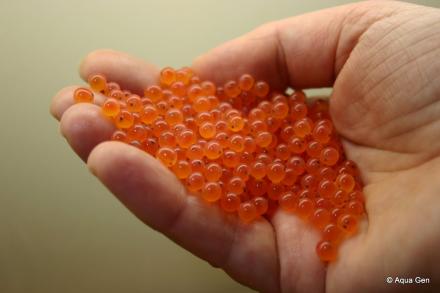 AQUAGEN researchers will present results from ground-breaking research projects at Aquaculture Europe 2016, this week.
Held at the Edinburgh International Conference Centre (EICC) from September 20-23, the event brings together industry personnel, suppliers, regulators, and researchers from around the world to discuss the latest innovations, solutions and technological breakthroughs in the fish and shellfish farming world.
Kim Erik Grashei, researcher at the Norwegian University of Life Sciences, will talk about the success of AquaGen's TRACK project, which facilitates the genetic tracking of escaped farmed Atlantic salmon.
Every year there are more than 100,000 reported farmed salmon escapees in Norway, which causes concern about the possibilities of interbreeding with wild salmon.
The Norwegian government has set a goal of no escapees. However, until this is achieved, there is the question of accountability.
'For a fish farmer to be held accountable for an escape incident, it must be possible for a fish to be classified correctly as escaped farmed Atlantic salmon, and to be tracked back to its source,' said Grashei.
'This requires a high degree of precision to avoid accusing the wrong fish farmer.'
In October 2014, AquaGen launched TRACK, a system that can genetically trace farmed fish through the genotyping of all parent Atlantic salmon broodstock used in food production in Norway.
The system uses a Single Nucleotide Polymorphism chip (SNP-chip), a genetic marker tool produced by Affymetrix, which can identify an individual's genome.
Some 55,000 SNPs are relevant to the AquaGen strain of fish, and when assessed in combination, they are unique to families.
'We record all combinations of parents, and keep a comprehensive record of the eggs sent to each customer,' said Grashei.
'The origin of any escaped farmed Atlantic salmon can thus be easily tracked with a high degree of precision using parentage assignment.'
Until all fish are recorded in this way, AquaGen is able to use a combination of 'exclusion ratio' and 'genomic relationship likelihood' methods to assign parents to unknown escaped offspring.
The company has full confidence in the precision of results provided by these methods.
Andrew Reeve, who heads up AquaGen's sales and marketing effort in the UK and Ireland, will also be at the show, chatting to customers in the trade stand arena about new developments in egg production.
'We have some exciting news for salmon farmers, in that the first eggs produced from parents selected using genomic breeding values for sea lice resistance, amoebic gill disease (AGD) resistance, and growth, will be ready for shipping to UK and Norwegian customers in October and November,' said Reeve.
'We look forward with interest to monitoring the performance of these fish.'
Genomics involves selection using the 55,000 gene markers and enables AquaGen to identify the best individuals from the best families, to give faster genetic progression.
'This is a first for global salmon aquaculture, and is just one of the developments that has helped AquaGen to develop a range of products to meet with customers' needs,' he said.
AquaGen is a world leader in the provision of fertilised Atlantic salmon and rainbow trout eggs. The company specialises in genetic selection to produce fish that are well adapted to the challenges facing the industry.