Aquaculture legislation presented to US Senate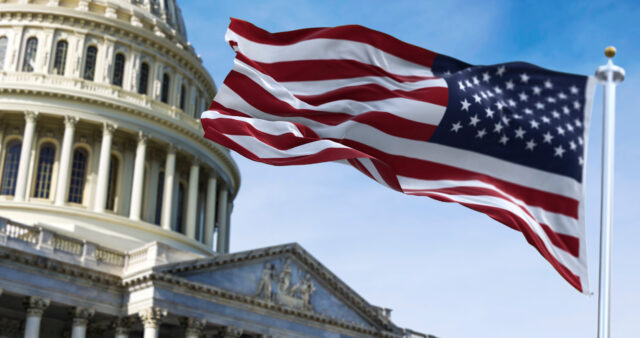 Two US senators have re-introduced legislation that aims to provide the regulatory framework needed to increase American offshore aquaculture production.
The bipartisan bill, the Advancing the Quality and Understanding of American Aquaculture (AQUAA) Act, sets out to increase production of sustainable seafood offshore in US federal waters and create economic opportunities for American communities coast-to-coast.
The bill has been introduced by Senators Roger Wicker (Republican, Mississippi) and Brian Schatz (Democrat-Hawaii).
Senator Wicker said: "The aquaculture industry is growing rapidly, but the lack of a national permitting system for federal waters has held back development and prevented American producers from growing more seafood at home. This legislation would establish comprehensive standards for offshore aquaculture, helping US producers meet the growing demand for fresh, locally-sourced seafood."
Senator Schatz said:"Hawai'i's diverse aquaculture produced over $80m [£64m] of finfish, shellfish, and algae in 2019. At the same time, the movement to restore native Hawaiian fishponds such as those at He'eia and Maunalua continues to develop momentum. This bipartisan bill would increase federal support for both."
The AQUAA Act would establish National Standards for offshore aquaculture and clarify a regulatory system for the farming of fish in the US exclusive economic zone (EEZ). The bill would also establish a research and technology grant program to fund innovative research and extension services focused on improving and advancing sustainable domestic aquaculture.
The introduction of companion legislation in the US House of Representatives is expected soon.
Drue Banta Winters, Campaign Manager of lobby group Stronger America Through Seafood (SATS), commented: "Now is the time for Congress to act to support the expansion of American aquaculture offshore. As one of the most environmentally friendly forms of protein production, aquaculture will ensure American food security by increasing our supply of healthful and affordable seafood sustainably.
"Communities across America would benefit, creating new job opportunities for American workers throughout the US supply chain, including for fish farmers, feed producers and manufacturers, and seafood processors, as well as for American famers of crops that can be used in fish feed, such as corn, soybeans, peas and more."