Aquaculture is now a 'significant' export earner for Iceland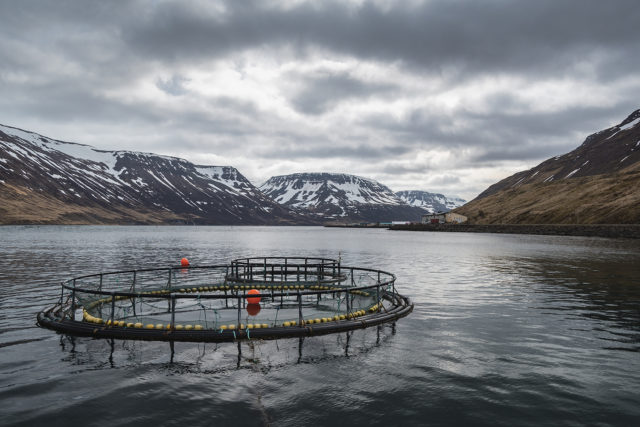 Seafood, including aquaculture products, now accounts for more than a third of all Iceland's export earnings, the latest data shows.
Revenues from trade in goods and services during the first three months of this year totalled ISK 224bn (£1.31bn), a contraction of 15%. This was mostly due to the impact of Covid-19 which hit tourism, one of the country's main foreign revenue earners, hard.
Statistics Iceland reports that from this total, aquaculture and fisheries products "netted" ISK 77bn (£452m) or 34% of the total export yield, which is broadly the same as in Q1 last year.
Fish farming in Iceland is growing at an impressive rate with aquaculture exports earning the country ISK 11bn (£64.5m), an increase of 23% on 12 months ago at constant exchange rates.
Even more impressive is the fact that this was achieved in a quarter when (mainly salmon) prices were around 20% lower than in Q1 2020 when measured in foreign currency. But when measured in Icelandic króna terms the increase is almost a third higher.
The Iceland Central Bank says that aquaculture, which was a relatively minor activity five years ago, is now making a significant difference to export earnings and the nation's economy.
There are equally good prospects for Iceland's traditional seafood exports such as cod, haddock and other white fish which brought in ISK 66bn (£387m), even though Covid meant fish prices have taken a dive during the past year.
The Central Bank is forecasting a brighter outlook for seafood exports this year as international markets return to something like near-normal trading conditions.