Aquaculture filling global stocks gap – UN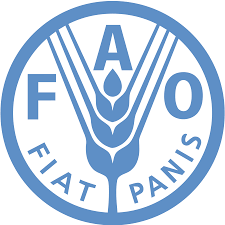 GLOBAL fish stocks cannot keep up with the rapid rise in consumption, the United Nations Food and Agricultural Organisation (FAO) has warned.
This not only puts pressure on wild fish stocks but it means that aquaculture will play an ever increasing role in attempting to fill that gap.
The UN report says people around the world are eating more fish, with global per capita consumption in 2014 now reaching 20kg a year for the first time.
The Food and Agriculture Organisation report said the record consumption, which appears to have continued in 2015, is the result of increased supplies from fish farming, growing demand linked to an increase in population, reduced wastage, rising incomes and urbanisation, and a slight improvement in some fish stocks.
According to 'The State of World Fisheries and Aquaculture 2016', world per capita fish consumption increased from an average of 9.9kg in the 1960s to 14.4kg in the 1990s, 19.7kg in 2013 and 20.1kg in 2014.
FAO director-general Jose Graziano da Silva said aquaculture now provides half of all fish for human consumption.
China has been a key player in the growth of fish farming, accounting for 60 per cent of world aquaculture production, the report adds.
Some 57 million people were engaged in the primary fish production sectors, a third of them in aquaculture.
The FAO said: 'Developing countries were the source of $80 billion of fishery exports, providing higher net trade revenues than meat, tobacco, rice and sugar combined.'
Despite technical advances and innovations, many countries, especially less developed economies, still lack infrastructure such as electricity, water, roads, ice, cold rooms and refrigerated transport, needed to support aquaculture.
Because of this, the report found that a large amount of harvested fish are spoiled and wasted. In Africa, some estimates put post-harvest losses at 20 to 25 per cent, and even up to 50 per cent.
Globally, post-harvest fish losses are a major concern, with an estimated global total of 27 per cent of fish being lost or wasted between landing and consumption.
Global total production from fishing in 2014 was 93.4 million tonnes – 81.5 million tonnes from marine waters and 11.9 million tonnes from inland waters, the report said. China was the largest marine producer followed by Indonesia, the United States and Russia.
Graziano da Silva said recent reports by experts, international organisations, industry and civil society 'highlight the tremendous potential of the oceans and inland waters now, and even more so in the future, to contribute significantly to food security and adequate nutrition for a global population expected to reach 9.7 billion by 2050'.
Specifically on aquaculture, the report says the global supply of fish for human consumption has outpaced population growth in the past five decades – preliminary estimates suggest per capita intakes higher than 20kg, double the level of the 1960s – is due in large measure to growth in aquaculture.
The sector's global production rose to 73.8 million tonnes in 2014, a third of which comprised molluscs, crustaceans and other non-fish animals.
Importantly in terms of both food security and environmental sustainability, about half of the world's aquaculture production of animals – often shellfish and carp – and plants, including seaweeds and microalgae, came from non-fed species.
While China remains by far the leading nation for aquaculture, the sector is expanding even faster elsewhere, the report says.
In Nigeria, aquaculture output is up almost 20-fold over the past two decades, and all of sub-Saharan Africa is not far behind.
Chile and Indonesia have also posted remarkable growth, as have Norway and Vietnam – now the world's number two and three farmed fish exporters.
Aquaculture's strengths and challenges are also influencing what fish end up on our plates. The report shows that, measured as a share of world trade in value terms, salmon and trout are now the largest single commodity, an honour that for decades belonged to shrimp.