Aquaculture backing for global fish contest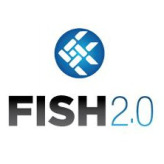 MORE than 15 corporate industry leaders, investors, and philanthropists, have joined together to launch an intriguing new business competition called Fish 2.0, which connects investors with business leaders in fisheries, aquaculture and seafood supply chains.
Participants include Google Ocean and Pentair, the UK provider of fish farming systems. Other sponsors include the Calvert Foundation, RSF Social Finance, Coastal Enterprises Inc, the impact investing network Toniic and the Packard and Moore foundations.
Aimed with the Pacific region in mind, Fish 2.0 offers seafood businesses an opportunity to gain visibility, find strategic partners and ultimately garner new investments in the range of $100,000 to over $10 million.
The breadth of sponsors involved in this year's competition reflects a growing interest in the seafood sector among investors with expertise in technology, supply chain operations, and food systems.
Both established companies and early stage enterprises can apply through the Fish 2.0 website (http://www.fish20.org).
Monica Jain, Fish 2.0 founder, said: 'Investors see rising demand for sustainable seafood products and an industry that is ripe for innovation. Many in the seafood sector see these opportunities too.
'They have plans to grow their businesses and reach new market – but they struggle to identify the right investors. Fish 2.0 connects these groups.'
Investors come to Fish 2.0 with a variety of interests, ranging from community development to supply chain logistics. This year, several want to foster the growth of businesses in the Pacific Islands.
'Communities throughout the Pacific rely on fisheries for their economic livelihoods,' says Leigh Moran of the Calvert Foundation and the International Diaspora Engagement Alliance (IdEA).
'Growing sustainable fisheries and mariculture businesses in these areas is critical, but it's even harder for local businesses in the Islands to meet investors.'
To inspire Pacific Islanders to enter, Fish 2.0 will offer an additional $45,000 in professional service awards to the top competitors from the Pacific Islands and pay for the top six businesses from the region to attend the competition finals in California.
Fish 2.0 also aims to bring more individuals with Pacific Island experience into the competition as advisors and investors.
Through Fish 2.0, these investors will have a chance to learn more about the seafood sector and meet emerging leaders in the industry from across the globe.
'We have a 35-year history of investing in fisheries and aquaculture, and we've seen both financial and impact performance from these deals," explains Dick Clime of CEI, a community investment institution in Maine and a sponsor of Fish 2.0.
'Fish 2.0 helps us see a large number of new, quality businesses in one place.'
'We believe sustainable aquaculture will play a big role in the future of food production globally,' added Todd Gleason, Senior Vice President of Growth for Pentair, a global company with $7.0 billion in revenue that is also a sponsor through its Foundation. 'We're excited to support the growth of innovation in the sector.'
During the 2013 competition, 160 businesses applied and 21 finalists presented to a room of over 100 investors. Many of these companies report great growth in the past year.
'Fish 2.0 took us from a promising concept to a viable venture, a business that both creates impact and is investable,' explains Hoyt Peckham of SmartFish. 'It changed how we present SmartFish to investors and stakeholders, and it greatly improved our success.'
In this year's competition, businesses from around the world will compete for over $180,000 in cash prizes, and 36 finalists will present their ideas to investors during the competition finals at Stanford University.
The 2015 competition will include tracks for pre- and post-revenue, early stage ventures, as well as a track for established companies that have been generating revenue for more than three years and are scaling.
Fish 2.0 organisers urge business leaders to enter the competition via the website www.fish20.org
They also invite investors to sign-up as competition advisors and judges to get a first-hand view of activity in the sector.