Aquaculture Awards 2020 Go Virtual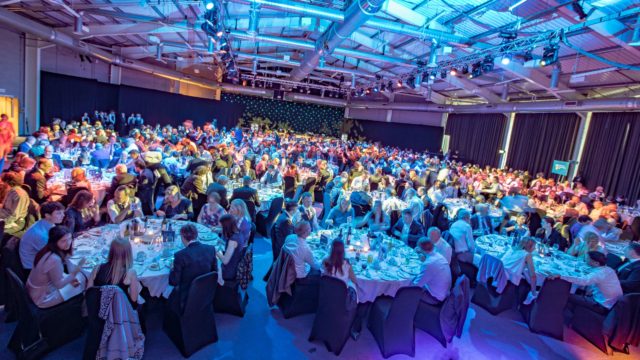 Due to the postponement of Aquaculture UK this year, the annual celebration of the industry, the Aquaculture UK Awards Dinner, will unfortunately not take place as originally planned.
However, the sponsors and judges all agreed that it was vital that this important event did not go unmarked, so the organisers have announced that this year's winners will be celebrated as part of a unique Virtual Awards Ceremony across social media, on 16th September 2020.
In addition to the 13 award categories decided by the esteemed judging panel, there will be an opportunity for the aquaculture industry to recognise the most inspiring and innovative of all the nominees via The People's Choice Award, sponsored by Sølvtrans. Individuals across the global industry will be able to vote for any company or individual that has made it onto a shortlist, which means there are over 40 finalists to choose from for the People's Choice Award.
This year's awards feature an impressive range of companies, research organisations and individuals. The biographies of everyone shortlisted can be found on the awards website at http://aquacultureawards.com/vote/
This is the chance for the people to vote on who they feel is the most deserving overall winner within Aquaculture this year.
– Please cast your votes now via the official website voting form at http://aquacultureawards.com/vote/
– Voting will close at 5pm 15th September 2020.
– The winners will be announced across social media platforms on 16th September 2020.
Event Director Cheri Arvonio said:
'These prestigious awards will once again highlight the incredible range of talent and cutting-edge advances in technology involved in the global aquaculture sector. We are once again incredibly grateful to the judging panel, featuring Alex Adrian, aquaculture operations manager of Crown Estate Scotland; Martin Gill, head of aquaculture and fisheries at Lloyds Register; Nicki Holmyard, Director of Offshore Shellfish Ltd; Professor Dave Little, head of research at Stirling's Institute of Aquaculture; Ingrid Olesen, senior scientist at Nofima; and The Fish Site's Rob Fletcher. Once again, the quality of this year's awards entries has been outstanding. Congratulations and good luck to each of our shortlisted finalists'.
There will also be an award for the Best Overall Aquaculture Company, which is sponsored by Crown Estate Scotland and is decided at the judges' discretion.